Celebrating Valentine's in the Metaverse with a Curated Drop Centered Around Love 🌈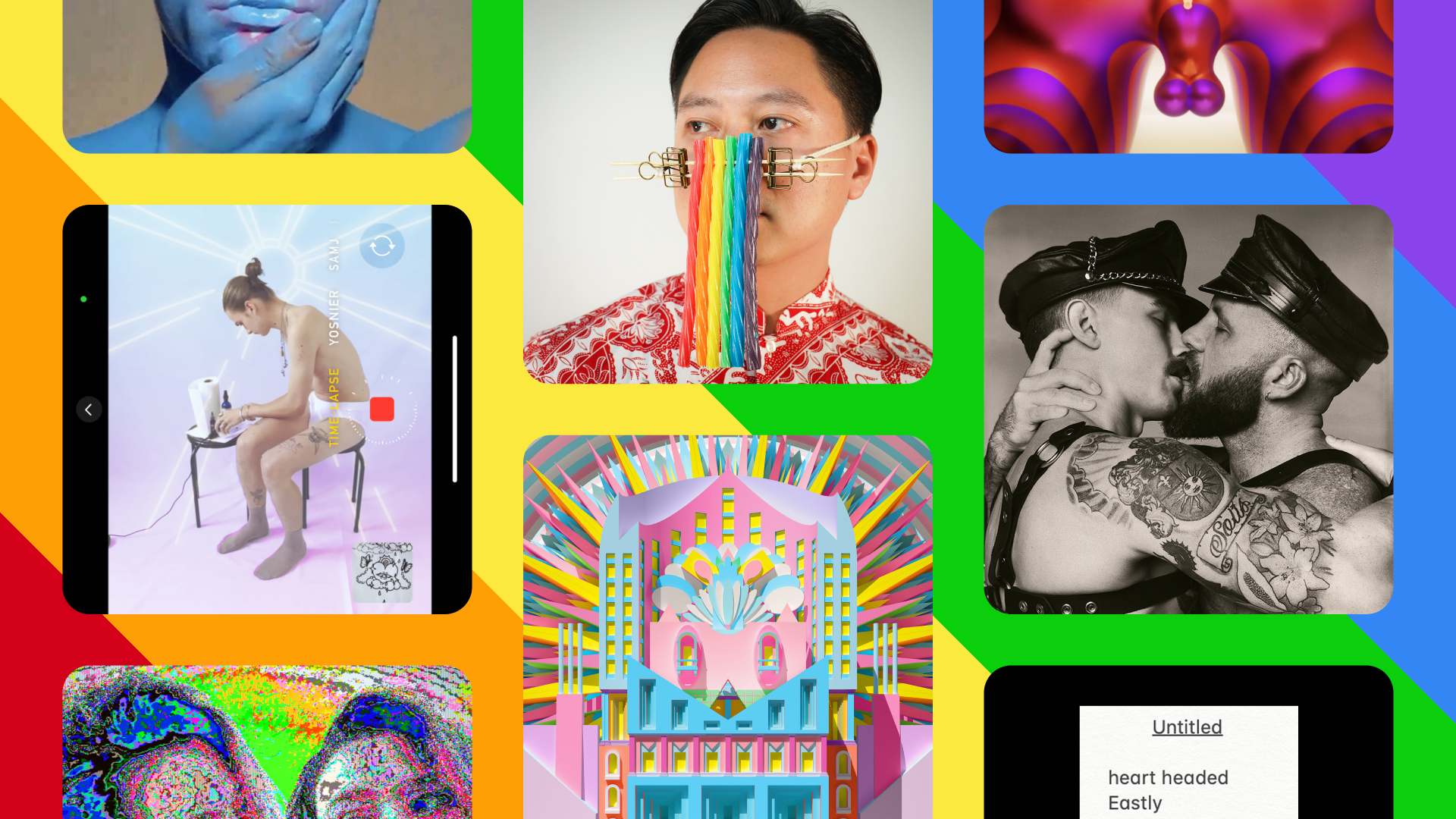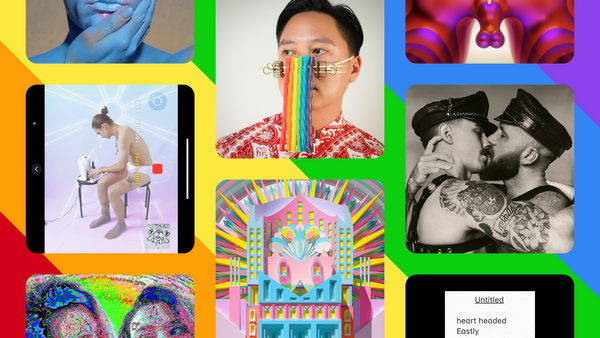 Happy Valentine's Day! On the day of love, we want to recognize that it has no limits. That's why we're highlighting love with a special curated drop today. Titled "L is for LGBTQIA+ & LOVE", our newest drop is featured on our homepage and has its very own metaverse exhibition 🎉
The exhibition and art pieces are curated by Benny Or, a metaverse designer and co-creator of The Meeting Place and David Cash, a Web3 strategist and founder of Cash Labs. Together, they've curated an exhibition that celebrates LGBTQIA+ voices in the NFT space and explores "the various facets in which love can exist," as Benny Or puts it.
"L is for LGBTQIA+ & LOVE" features works of numerous artists, namely SamJ, Foodmasku, Mike Ruiz, Jake Cormack, Hawkward, Laurel Charleston, Jessica Yatrofsky, Nicole Ruggeiro and Adam Nathaniel Furman, who explore varying notions of identity and self-expression in their own unique ways.
"No two artists in this curated drop are at all similar- and this was intentional", David Cash says about the lineup. "From Foodmasku's surrealist performance art imagery to Mike Ruiz's stunning editorial photography- we're exploring a range of queer expressions exploring human connection and identity".
The drop is accompanied by two live events, a Twitter Spaces session hosted by Rarible at 6PM GMT tonight and a metaverse exhibition at The Meeting Place at 6PM-8PM GMT. The latter is also a great way to celebrate Valentine's with your significant other—or meet new people in the boundless Web3 world.
But who could explain the drop better than the curators themselves? Here's a short interview we did with Benny and David:
What's the main idea behind 'L is for LGBTQIA+ & LOVE'?  

Benny: The exhibition is about the celebration of LGBTQIA+ voices in the NFT space, and it explores the various facets in which love can exist.
David: Valentine's day has become such a heteronormative ritual in the public sphere. When Holly from Rarible approached me to curate a Valentine's day drop, she had already considered perpetuating a queer narrative—something that instantly drew me to the project.

On a day about love, what better a mission than to represent non- "traditional" representations of love? So, in order to assemble a curated variety of expressions of romance and affection, we've assembled ten LGBTQIA+ identifying NFT artists—each with a unique take on expressing love and sexuality.
What do you think we can all do as NFT community members to make the space more inclusive?

Benny: Support for the community can come in many ways, from uplifting artists by sharing and promoting their work to supporting them directly by acquiring their work. I think showing up is also very important. We show our support in the traditional art world by attending exhibitions and openings. In the digital world, we should also be doing the same whether it be Twitter Spaces or virtual exhibitions.
David: It is always valuable to consider our privilege and help support underrepresented artists who are entering the space. Give LGBTQIA+ artists space in your stages on Twitter and Clubhouse, like and comment on their social media posts, and- despite potential feedback- repost their work on Twitter and your stories and show your support in a tangible way.

Queer artists come from a range of backgrounds and have important stories to tell- let's make an effort to allow underrepresented artists to take up more space and have confidence in their work and respective practices.
Can you recommend any cool ways to celebrate Valentine's in the metaverse?

Benny: My co-founder and husband Cristian Andres is visiting Family in Chile right now, so we will actually be spending our Valentine's Day together in the Metaverse. There's an intimacy in spending time together in VR that you don't get through Facetime and Zoom calls. So I would recommend those divided by physical distance meet each other in the Metaverse and explore what it offers. Come to the show for a cute metaverse art date and support our artists.
David: The metaverse allows us to connect all over the world. If you happen to be alone this valentines day- hope on Tinder or Grindr and meet someone in the metaverse! Alternatively, if you're in a long-distance relationship you can also plan a day of romantic activities in various metaverse solutions. And even if you're together with your romantic partner, consider integrating a VR or AR experience into your plans for a Web3 edge to your Valentine's day.
Would you like to share anything else on this day?

Benny: Many of us, including myself, are new to the space. At first, it can seem overwhelming, but the beauty of art is not solely in the work itself but also the conversations, camaraderie, and communities. Even as I was putting this exhibition together, I already began to feel less alone on this journey. I hope that as people visit the show over the next few days, they will also share that sentiment and potentially even meet a few new friends and collaborators along the way.
David: I believe love has no gender- all of these artists identify all along the LGBTQIA+ spectrum. I find it exciting to consider the collection as a whole and encourage collectors of one artist to consider the contrasting, and complimentary, works of the other artists in the collection.