We're lowering Rarible.com marketplace fees on all your favorite NFTs
Both the buyer and seller only pay 1% commission from now on.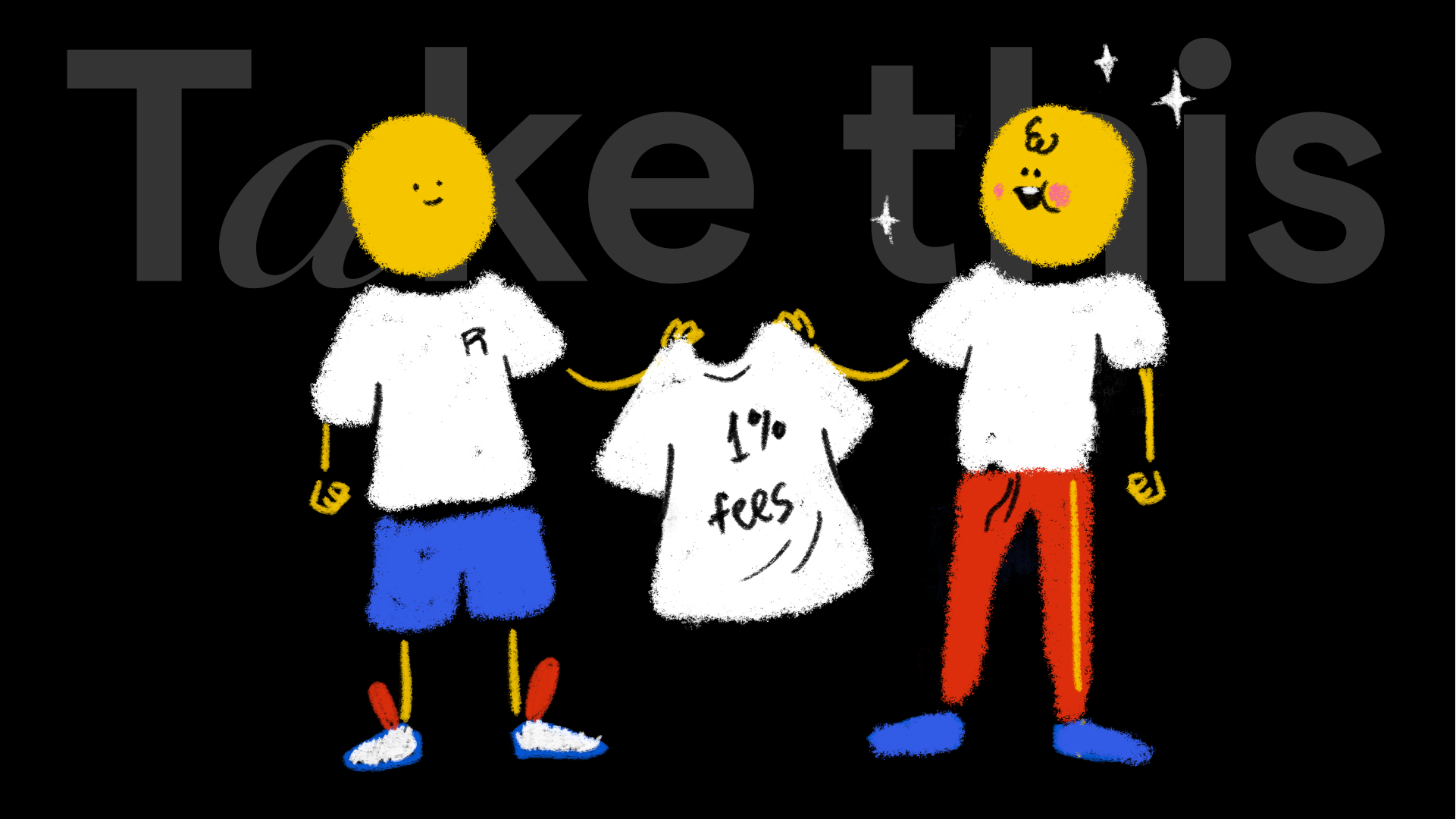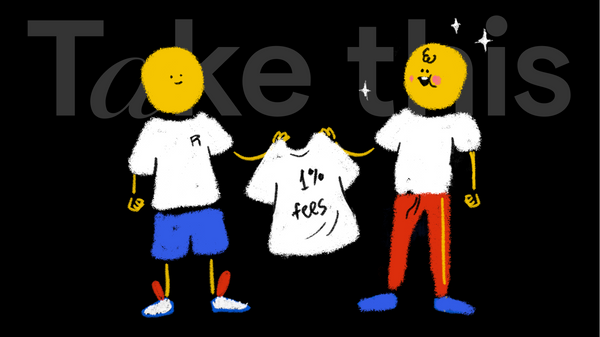 Gm, Rarible fam!
Whether the market's up or down, there's no better feeling than being part of a community that has your back (only four cheese pizza even comes close).
And what's one of the most important parts of NFT communities? Trading. The easier it is to buy an NFT (or sell one), the more fun NFTs become for everyone.
That's why we've decided to lower our marketplace fees. Previously, our existing fees were 2.5% on the buyer side and 2.5% on the seller side.
As of today, we've lowered those fees across all supported chains. That means both the buyer and seller only pay 1% in fees on Rarible.com from now on.
So if you're buying, it means you're paying a little bit less for each item. And if you're selling, you get more Eth/Tez/Sol/Flow/etc. back in your wallet!
As you might know, we already aggregate orders from across Rarible protocol (and elsewhere) for greater liquidity and now even have lower fees.
So why not take advantage of that?
Head over to the homepage and list your NFTs! Or check out our trending collections and join that community you've been eyeing forever. If you're only just starting out, make sure to read our ultimate onboarding guide.