"mfers do what they want": We asked mfers about Sartoshi, community and vibes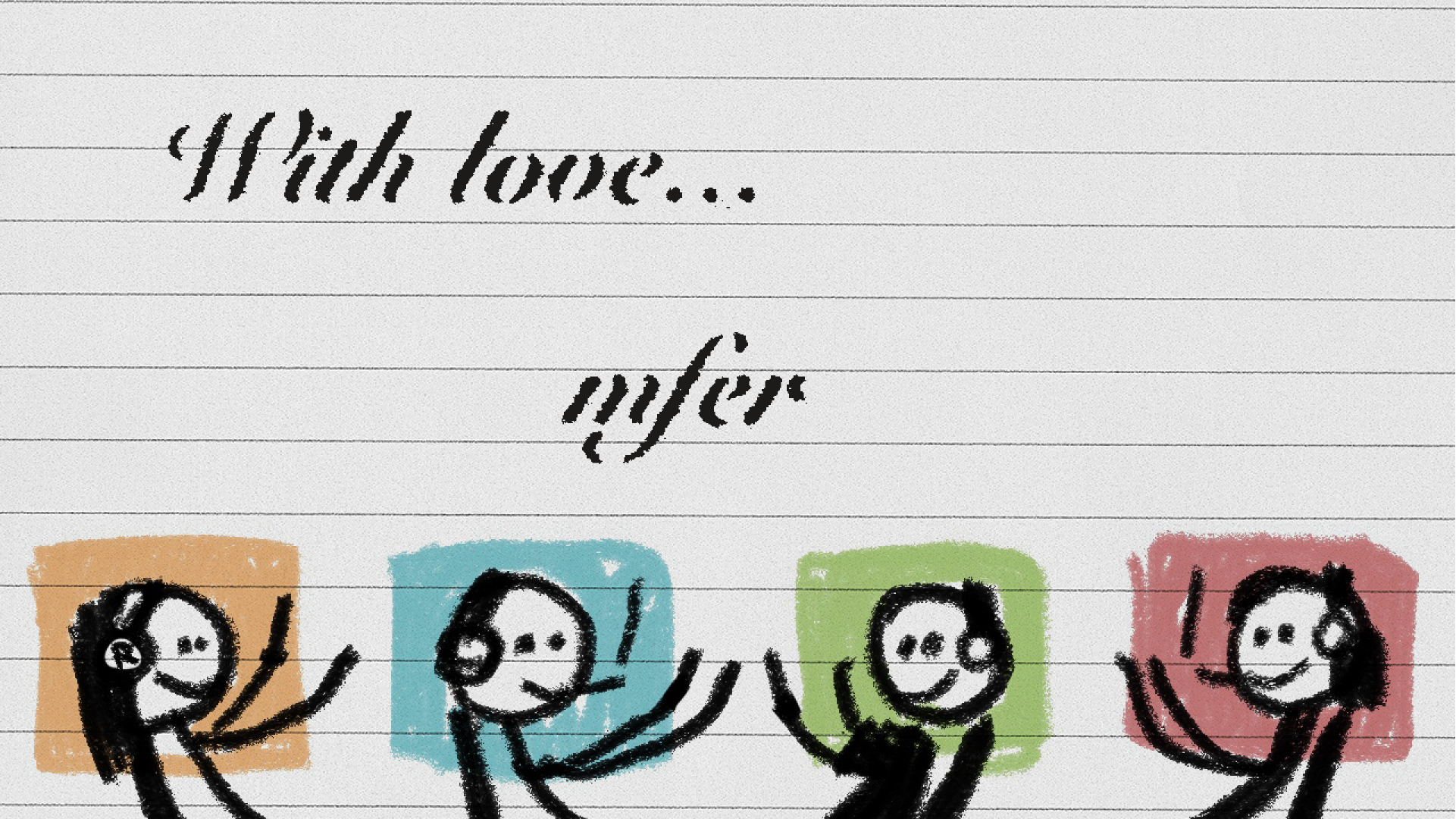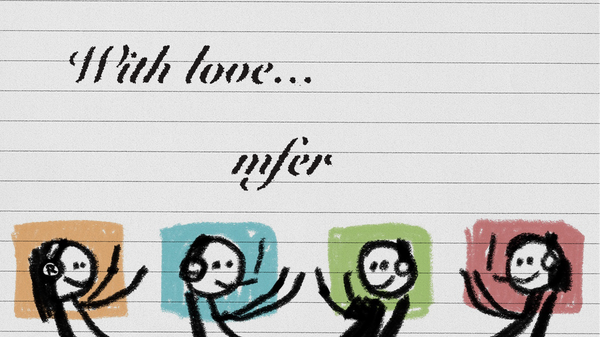 Mfers have been in the spotlight recently.
First, Sartoshi, the crypto twitter's pseudonymous memester who created the CC0 10k PFP collection, announced the 'new era' for the project, deleting their socials and fully handing over the reins to the community (along with 50% of all royalties).
The departure was fittingly announced on 6/9, but there was something else brewing at the time that only us and Sartoshi knew about. To recreate our dialogue in Twitter DM (disclosure: that's not the exact quote, but it'll give you the idea):
- gm sartoshi, let's set up a marketplace specifically for mfers so they have a home!
- sure, mfer. mfers can do whatever they want as long as it doesn't hurt other mfers
- … so that's a yes?
- just be clear that I'm not running it. mfers move as a community
Fast forward a couple of weeks, and the new platform is up and running at mfers.cool.
It offers 0% marketplace fees, supporting all three collections directly affiliated with Sartoshi: mfers, CREYZIES (an official airdrop that happened on 4/20) and end of sartoshi (an open mint edition that sartoshi announced along with their departure).
Notably, all purchases are still charged with the 5% royalty fee that goes directly to the community treasury, sartoshi, and other involved parties via the splitter contract they described in their last public note.
That means trading on mfers.cool is beneficial for both the traders and the community.
To celebrate the launch and give you a glimpse of what mfers community is all about, we caught up with 6 active mfers to discuss everything from Sartoshi's extraordinary takeoff to their favorite traits.
mfer #7332 aka @the_Imp0ster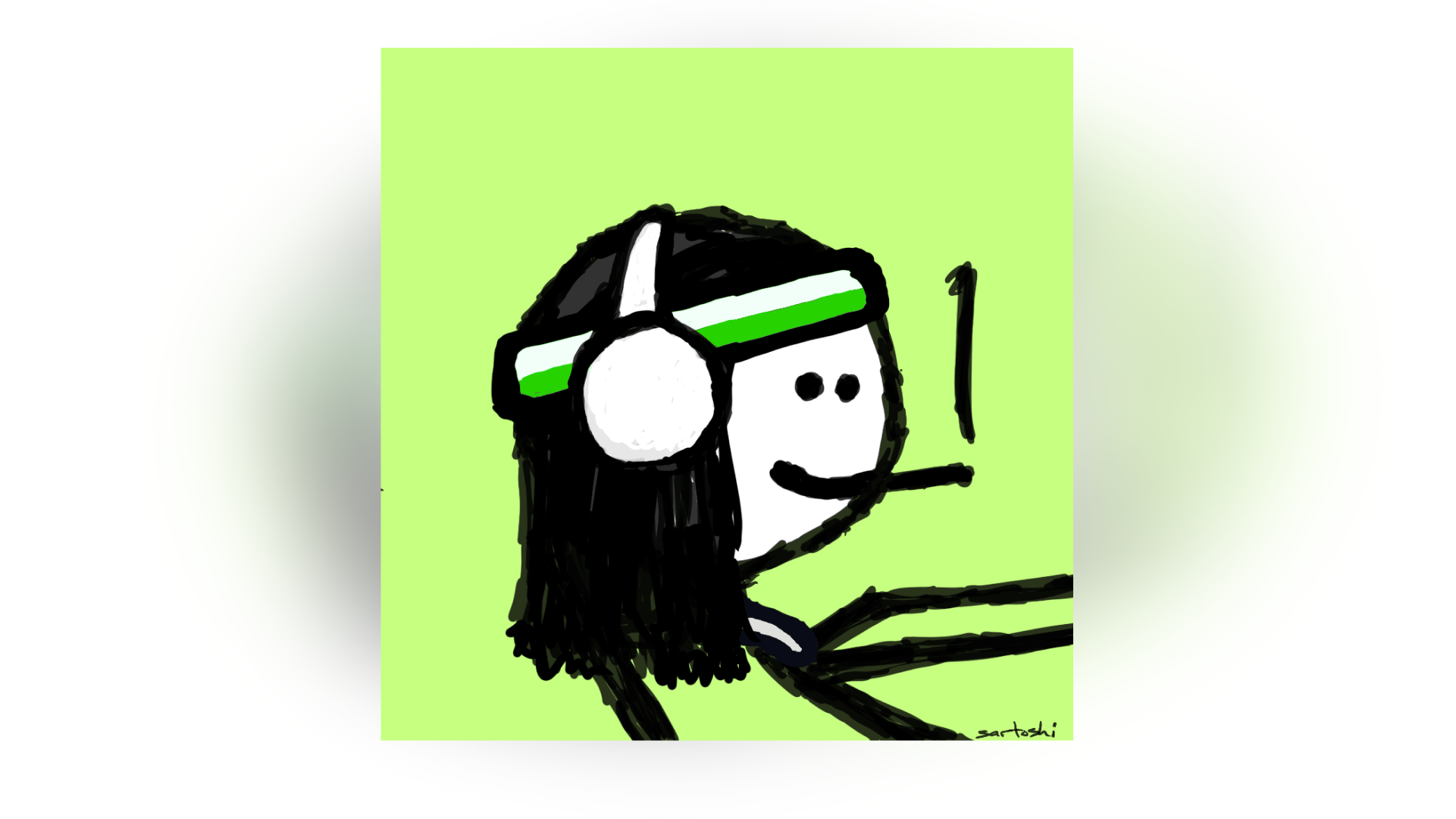 @the_Imp0ster runs 'officially unofficial' Twitter and Discord for mfers, along with other mfers. She also has a mfer tattoo on her ankle irl.
Tell us how you joined the community.
I missed out on mint (funny story for another time lol) so I ended up picking up on secondary shortly after. Bought a second mfer shortly after that. Still stacking lol.
I'd been following Sartoshi for a while, and several things attracted me to the project. Mostly was just how fun and wild and unorganized and cc0 and almost anarchistic it all was.
Everyone was just doing whatever they wanted and we were figuring it out as we went. I think that's still the underbelly of the mfers community, certainly from the "unofficial mfers" angle. There's a great deal of culture and provenance and ethos here and it's why I continue to stick around and play in the sandbox with mfers, and will continue to 🙂
What's your favorite trait?
Changes every day lol. Probably the silly simple smile is my fave trait, and paired with the black smoke is my fave combo.
What makes mfers vibe as a project?
Mfers vibe as a project beсause we were memed into existence and then, with the open creative blocks given to us through cc0, we've continued to freely meme our way along. Little creative or logistic direction but a great deal of support from the creator was the perfect recipe for memetic proliferation. Yeah we all have a token, but ultimately I think it is the freedom associated with that token from the very beginning that keeps us vibing as mfers.
As someone involved in the mfer community so much, what can you tell us about it?
Tough question! You'd get a different answer from absolutely everyone - so i'll answer from the "unofficial mfers" perspective (side note the large and growing Chinese and Korean mfer communities have some incredible culture and well-established, nuanced memetics as well).
The mfer community has a large, varied, and creative worldview - i attribute this to Sartoshi, the artist and personality behind the images, having kept their opinions, if any, away from the mfers project; instead pushing the "mfers do what they want" narrative that we are steeped in. It leaves room for pretty much anyone to join in and immediately feel welcome and find other mfers they vibe with.  Hop in to any rooftopDAO party or Code Club session with mfers - you'll see what I mean (non-holders are also welcome at these events :) ).  
"we all mfers." - sartoshi
So about Sartoshi's exit…
mfers do what they want.
mfer #5400 aka @PhariseesHouse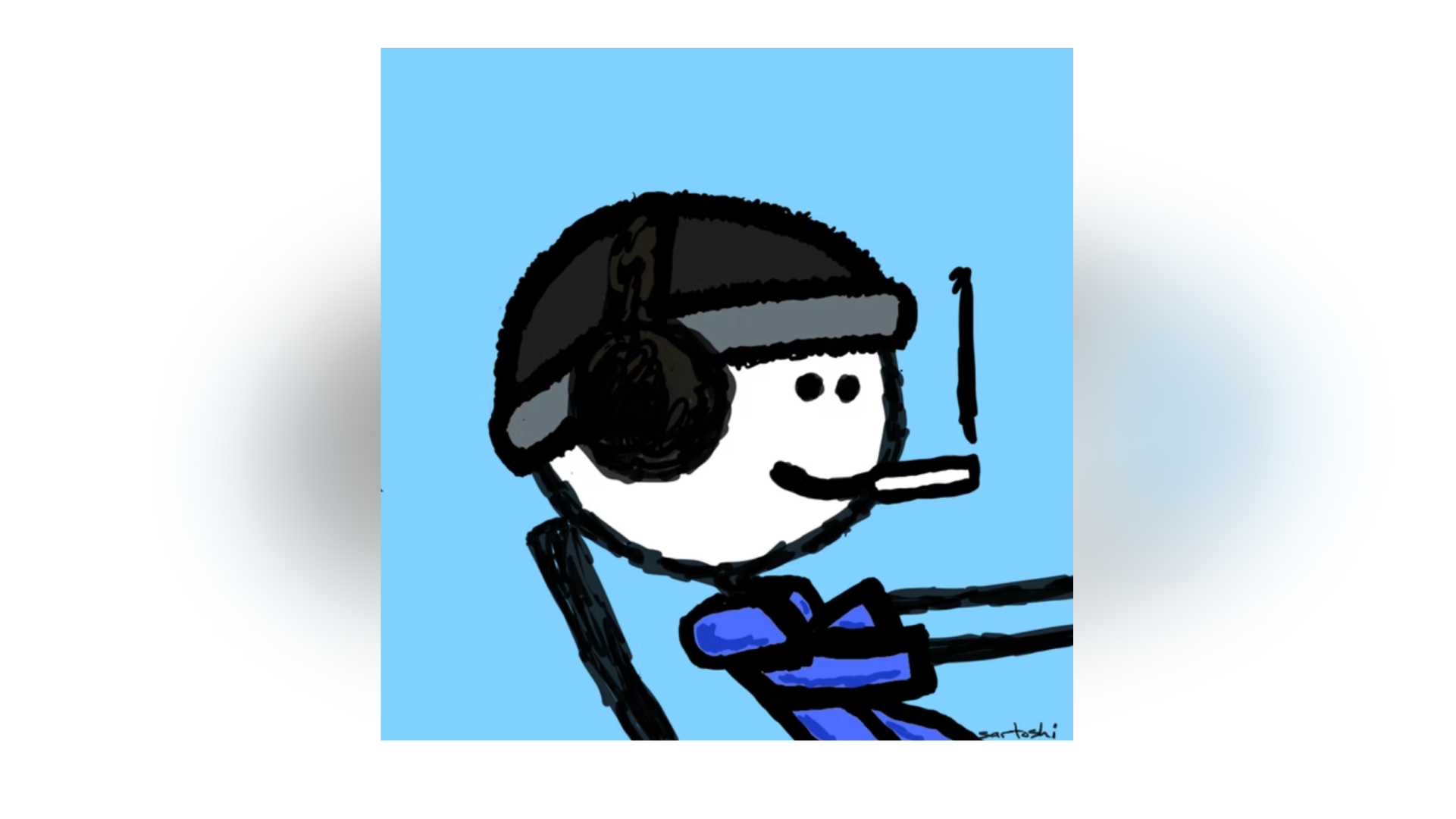 @PhariseesHouse runs aboutmfers.com, a website observing trait rarity and notable community contributions
How did you end up owning a mfer?
After getting burned with some NFTs I bought on advice of a past friend of mine, I tried to approach NFTs similarly to how I approach the crypto market—by identifying the key values to invest in. I ended up searching for projects whose creators have the potential to grow a community organically. I watched videos from "Giancarlo buys Tokens" on YouTube as well as the "Nifty Alpha Podcast" to improve my understanding of NFTs and eventually stumbled upon mfers and sartoshi.
I liked sartoshi's light hearted vibes, since I always enjoyed a good meme.
It was still a dark time for myself, because all my past purchases went to doomtown so I was debating if I should invest or not. All in all, mfers seemed to be a fit, and I decided to take the risk and bought my mfer when the floor was around 0.17 ETH. This little guy looked funny with an everlasting smile as if nothing could destroy his optimism.
As for the traits, I have three favorite ones.
Knits, because they will confuse anyone who doesn't know the difference between color ways i.e. "knit las vegas", "knit atlanta", etc. While many knit colorways have around 100 samples, a total of 1196 mfers exist that have knits. So many knit colorways have 1% rarity, but since there are so many of them they are actually less rare than unique traits that have 2% rarity. Also, knits look quite comfy.

I also like beanies, because they are colorful, and a little bit goofy. Also a mfer I really respect, @windF_nft_mfers, owns one and if they weren't so expensive I probably would have tried to buy one in the past.

The pilot helmets are unique from a rarity standpoint, because they come with no headphones. I consider them to be a hidden gem among mfers' rare traits.
What makes mfers stand out as a community?

I believe mfers are unique, because there is no specific group/person that is supposed to work on a specific topic. Anyone can work on anything.
With mfers, you don't have to be an active member or a discord mod to be appreciated. You don't have to be funny, you don't have to be analytical. You can just be yourself and try to contribute with what you can —and the community will most likely welcome you for who you are.
What do you think about Sartoshi's exit?
I believe it was a necessary step for the longevity of mfers.
I also think that many mfers misunderstand Sartoshi's intentions. He gave up his power and a lot of his income to enable the new era. If it was about himself he could have simply continued to do memes and collect royalties and simply put less effort in engaging with the community. But he didn't want that. He wanted a self-sufficient decentralized and independent community that can follow its own path without the limitations of having a leading figure. I believe he really looked forward to this moment like a liberation day, when mfers break free and unlock potential.
Farewell sartoshi, till I meet you again under a different name.
mfer #2022 aka @CloutedMind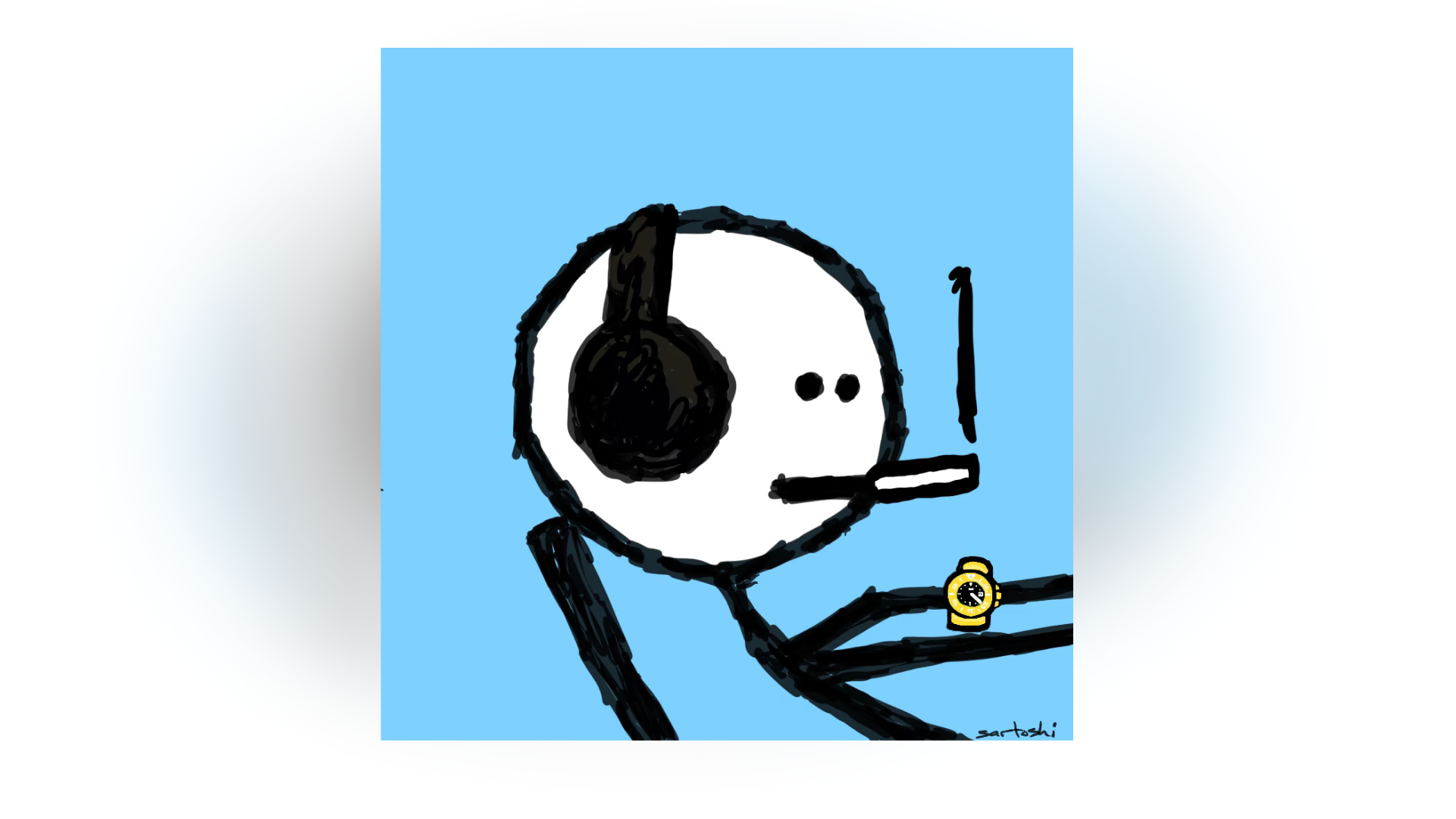 @CloutedMind is a cool mfer who's active in the community. Clouted also owns nftfuckboy.eth, which is a part of his web3 identity as well.
Why did you decide to get into mfers?
My friend minted them and told me about them. At the time I was too busy in other communities to pay much attention, then we hit a dry spell in the NFT space and I finally got some time to look them up. I really fell in love.
They are the simplest yet most effective PFP representation of someone in the NFT space.
Some of my favorite traits are the Hoodie, Monochrome beanie, Gold Rollie watch, purple shades and naked (no clothes).
Would you say that mfers is the vibiest PFP project in the space right now?
Vibiest is definitely subjective but I do believe they are up there. I think they are amongst the few that the art as a PFP never gets old and represents people perfectly. That's why they vibe so hard.
What is the coolest mfer community initiative, in your opinion?
Some IRL meetups have been great initiatives done by the community, although I'm most excited to see how we come together, learn and build out this new era of mfers, likely transitioning into a fully decentralized, community-led DAO of sorts.
What do you think about Sartoshi's departure?
Many OG mfers and community members knew this was likely coming, we just didn't know when. Sartoshi always had the vibe that he was going to disappear like satoshi.
I think it's good for the project long term, although I will miss his presence on twitter very much. The open edition mint was totally fine and something he wanted to do, I have no issues with it since it was a low cost mint.
I also think he should have completely renounced his royalties in perpetuity to fully hand over the project to the community. I know many might have mixed opinions on this.
Overall, I believe this is how mfers was always going to play out and i'm happy to be here as it evolves. Now we are all sartoshi. We just mfers.
mfer #214 aka @jellopeas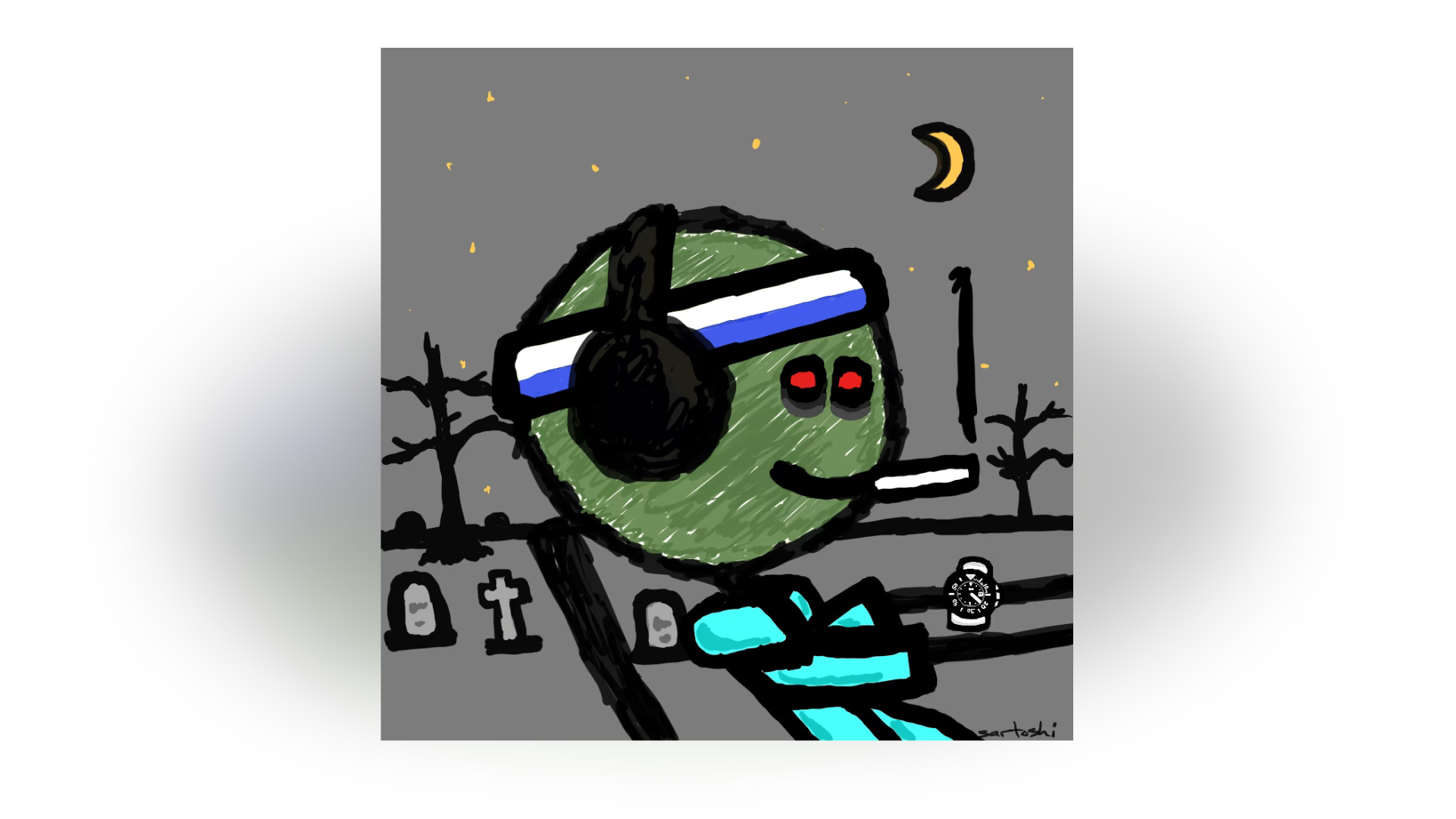 @jellopeas does sketchymfers, a derivative project that highlights the cc0 nature of mfers.
How did you discover mfers?
I looked at NFTs briefly when Bored Apes launched, but wrote them off since I found entry into them dense. Few months later, I was determined to try. Once I got my twitter I started hunting for interesting projects, and ran into sartoshi's post about mfers mint. I knew there was something there due to my research, but didn't mint them for safety—you never know, especially with meme plays.
I came back a bit later when the mfer market first crashed and read a post by @windF_nft_mfers who was analyzing mfers at the time. From his work, I realized that beanies were heavily undervalued, so I bought one. It is my favorite trait due to the color and humor they add to mfers.
Okay so is mfers the vibiest PFP project in the space?
This question is very hard to answer without bias. I feel everyone in the space thinks their NFT is the vibeiest. What I can say is that mfers are very relatable. Their design and color stand out among most NFTs, but even that's debatable (doodles, etc). I think what works so well with them is since their birth the culture and art melted together almost instantly. If you have an mfer, you're an mfer.  
What is the coolest mfer community initiative, in your opinion?
Mfers are very active building their own district in OM [metaverse]. They are also among the most active communities in OM as well.
What can you say about Sartoshi leaving the space?
I think it's best I leave it without comment. I'm here to build with my fellow mfers and sketchymfers :)
curly mfer aka @prettycoolmfer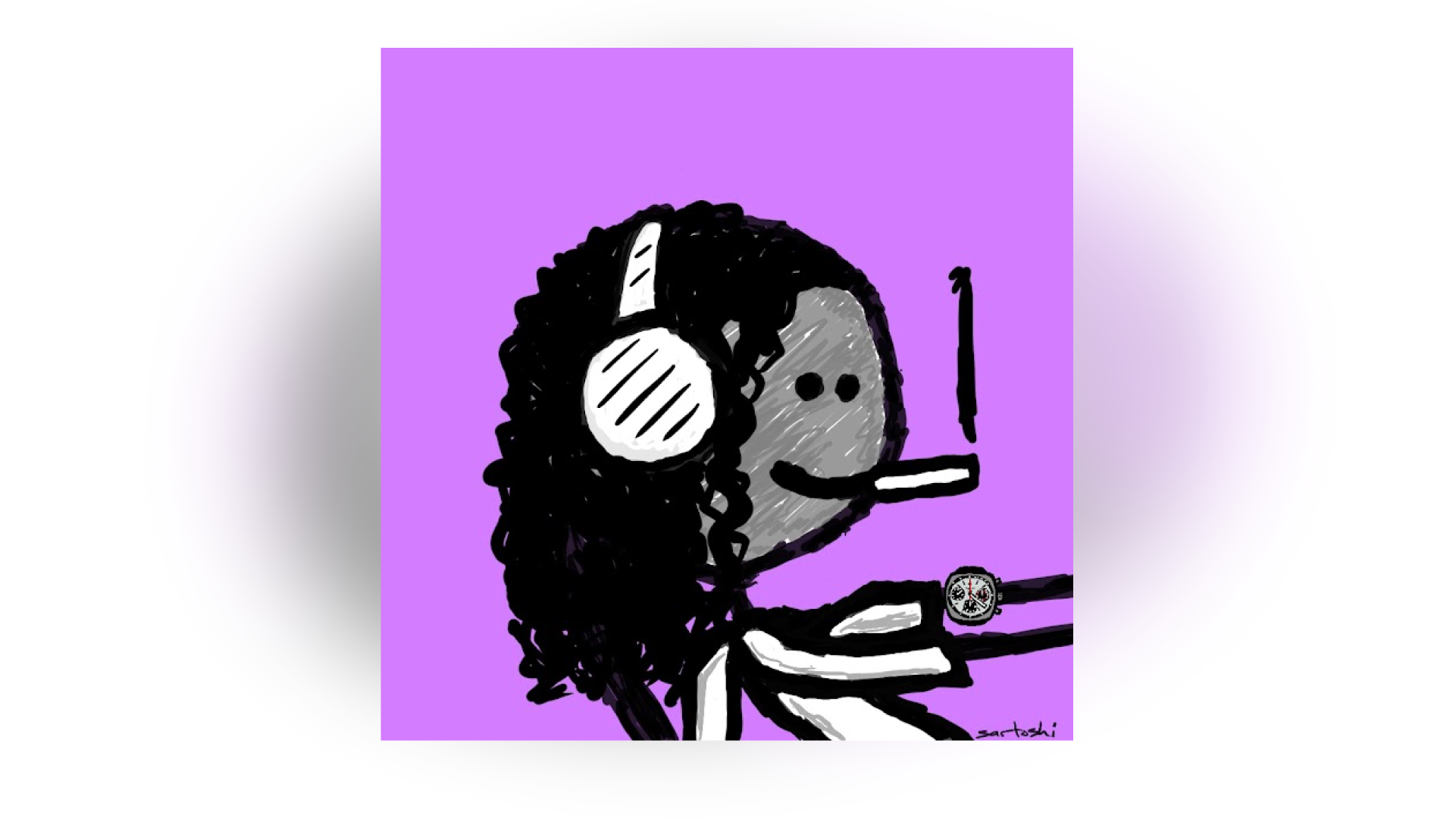 @prettycoolmfer is a pretty cool mfer. She also owns the unique curly-headed mfer made by sartoshi.
So what's up with this unique curly mfer? How did you get it?
I came across sartoshi in October 2021 when we were duelling it out in a bid war for a 1/1 ApeGang x Pixelord collab. A few weeks after he dropped mfers, I asked if there were any curly headed ones because I liked their vibe and wanted to find one to identify with. He initially had replied no, but about 2 weeks later came back to the thread on twitter and dropped the prototype. I fell in love instantly and asked him if he'd be releasing her—and if so to pleaseee let me be the first to know.
Would you believe this mfer really minted this "curly mfer" and sent her to me?! I was in awe.. not only to have a curly haired mfer but with a purple background too; traits that aren't found anywhere in the 10k collection. Sartoshi noted that she was a "pretty cool mfer", and we stuck with it. I may be biased when it comes to what my favorite traits are but if I had the ability to grab more based on specific traits, I'm going for hoodie mfers all day.
At this point, do mfers vibe harder than anyone in the space?
I would have to say yes. Mfers' vibe has been different from day one compared to other communities (in my experience). I feel sartoshi did a great job at creating a laid back, easy on the eye but heavy in the spirit PFP that was just so easy for people to identify with. With no empty promises or false hope, it was easy to have no expectations and pave our own way.
I genuinely feel like to be a mfer you have to have a certain "I don't give a fuck", "don't fuck with me" vibe mixed with a "I care for you and I'm here for you, motherfucker vibe". I think we generally handle adversity very well and one of mfers strongest defense to anything (ie; markets down, toxicity in the space) is to meme our way through it. Mfers make it easy to vibe with some of the funniest, smartest and most caring people in web3.
What are some of the community initiatives that stand out to you the most?
To be honest all of the mfers community initiatives have been special to me because I know that nothing was or will ever be decided by one person. Every decision is voted on by the community, for the community.
I thought it was really cool that when we did the snapshot vote for donating to victims in Ukraine, every single mfer who voted—voted in favor. That really showed the character and selflessness of our holders. It's also been really dope seeing Lexito (@lexnfts) volunteer hours on top of hours planning our "Night with Mfers" party for NFT NYC. That's going to be a really special experience for holders that we were only able to make happen with the community's ok.
Community initiative to me also includes the foundational blocks that have been laid down for us and got us this far, together. Sartoshi never created a discord or dropped any next steps for mfers; that was all done by a couple builder mfers who wanted to help bring everyone together "unofficially" and keep up the vibes.
What is your view on Sartoshi's move?
Whew, I never thought someone who I never met (and didn't even know the real identity of) could make me so emotional!
I had subconsciously prepared for his departure because it did make sense to "complete the meme" and replicate a Satoshi styled exit. But I definitely did not expect for that to be the news on 6/9 and it was a pretty hard pill to swallow.  It felt like he metaphorically pushed us off the cliff to see if we could fly and of course, we can—mfers is just getting started.
We found comfort in one another and there were multiple twitter spaces held expressing these feelings amongst the community. It was amazing to see just how many people were experiencing such heavy emotions over it, and some (including myself) even felt a sense of mourning. A little while after minting the OE end of sartoshi, I checked my wallet and saw that he transferred mfer #90 to me before his final departure. Tears came rolling down my face and I felt (maybe for the last time) closer than ever to a mfer I'll possibly never get the chance to know.
mfer #9410 aka @mixbymatt.eth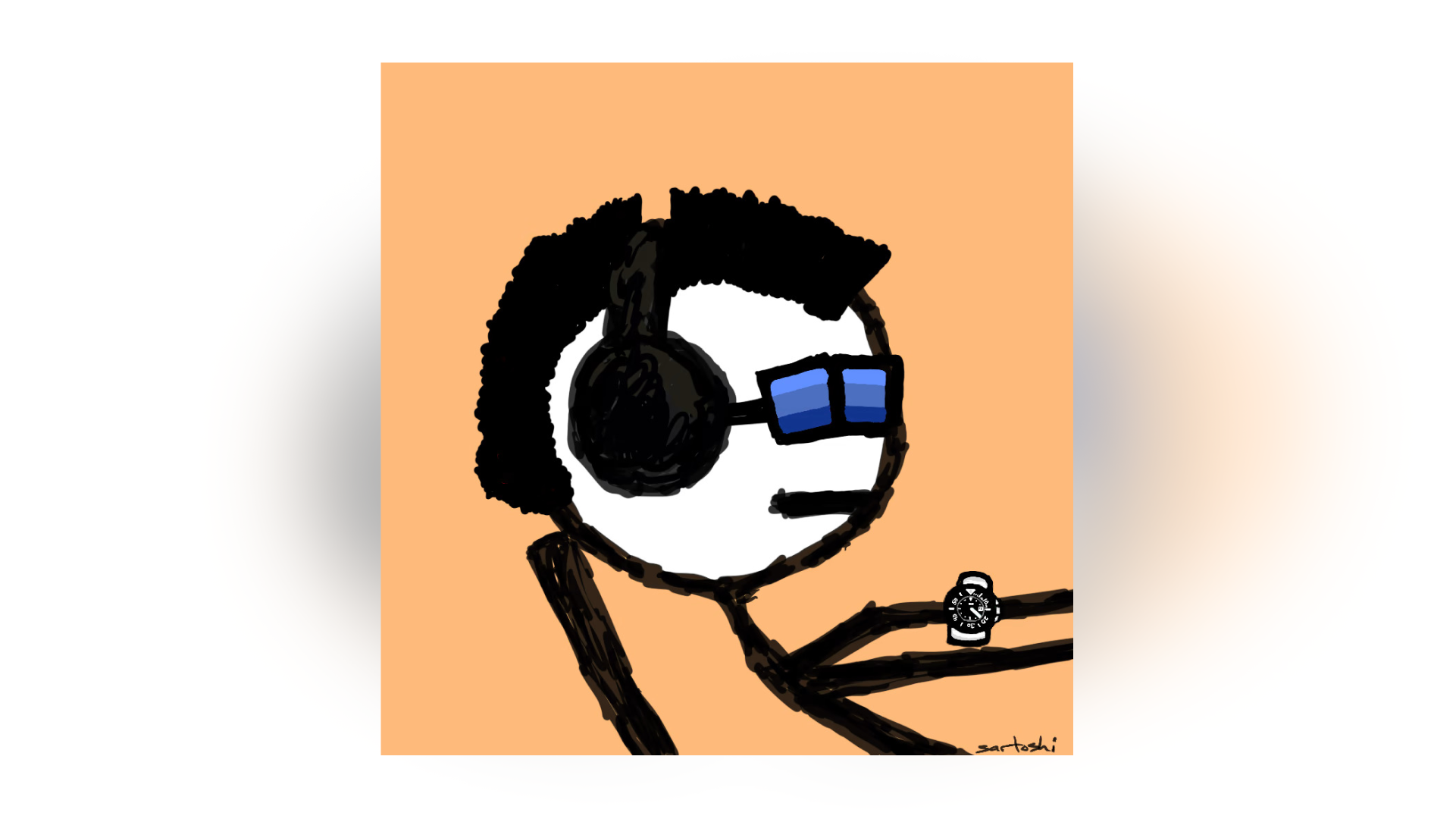 @mixbymatt.eth is a sound wizard mfer who made a custom tune for his mfer. He also edits Bankless podcasts.
How did you find out about mfers?
Our NFT guru friend from the Bankless team (@WPeaster) pointed out the mint to me, and I knew immediately that this would be my future PFP. I mean, stick figures with headphones, mohawks and nerd glasses that are all about the vibe, that's 100% my thing! Plus, then I'd never have to explain to anyone else why an NFT should have any value. I bought my mfer#9410 right after the mint sold out on 11/30/2021 and paid less than 6.9 ETH gas fees.
Okay let's get straight to the point. Do you agree that mfers are the vibiest PFP project in the space at this point?
100% mfer! The artwork is very archetypical. But it is perfected. I like the simplicity and the incredible optimism that the mfers exude. I am never bored, I find life much too short to be able to do everything interesting! I've always compared Crypto to a big ocean with lots of creatures floating around. Most tourists are swallowed up by the waves, many are eaten by the larger fish. The mfers surf the waves, and don't get lost even after diving into the deep sea. mfers keep on vibing and building, no matter what.
That's deep. And what is the mfer community initiative you like the most?
I don't even want to go into any specific project yet. The best thing about the community is the many talented people who - not for nothing - can identify with the mfer vibes. And the easy way to connect with them and pull off new projects. mfers is not about the blahblah, mfers do. CC0 is just the base that enables the decentralized development. Copyright is a very complex topic, CC0 simplifies the handling in favor of faster development. While other NFT projects will probably spend 50% of their time in the future with court cases, mfers can experiment in Web3 without worrying.
Thoughts on Sartoshi's departure?
From building his Twitter account, to launching mfers, to the disappearance of the founder, this was a great planned artistic performance. Sartoshi did a great job of seeing through how the NFT community works, and what kind of collection was missing among all the apes, cool pets, and highly polished 3D renders. The signal effect of the mfers PFP in the smallest screen space is incomparable and has an enormously high recognition effect.
Regarding the controversy about royalties, Open Edition revenues and secondary market treasury: There would have been many other ways to handle this in a more community first way. However, Crypto has not yet produced a Mother Theresa; every mfer has different values in life, and Sartoshi is just a mfer.