Rarible 2020: a Year in Review
2020 has become a true breakthrough for Rarible. What an awesome year it has been!

2020 has become a true breakthrough for Rarible. What an awesome year it has been!
We launched $RARI governance token, announced a shift towards becoming a DAO, made it to #1 ranked NFT marketplace worldwide, launched a bunch of features and upgrades, grew and learned together with our community.
We appreciate everyone who has been on this ride with us! In this blog post, we take a look back, summarizing and evaluating what has been done.
Starting from January 2021, we will be releasing monthly updates to keep you posted about what the team is working on.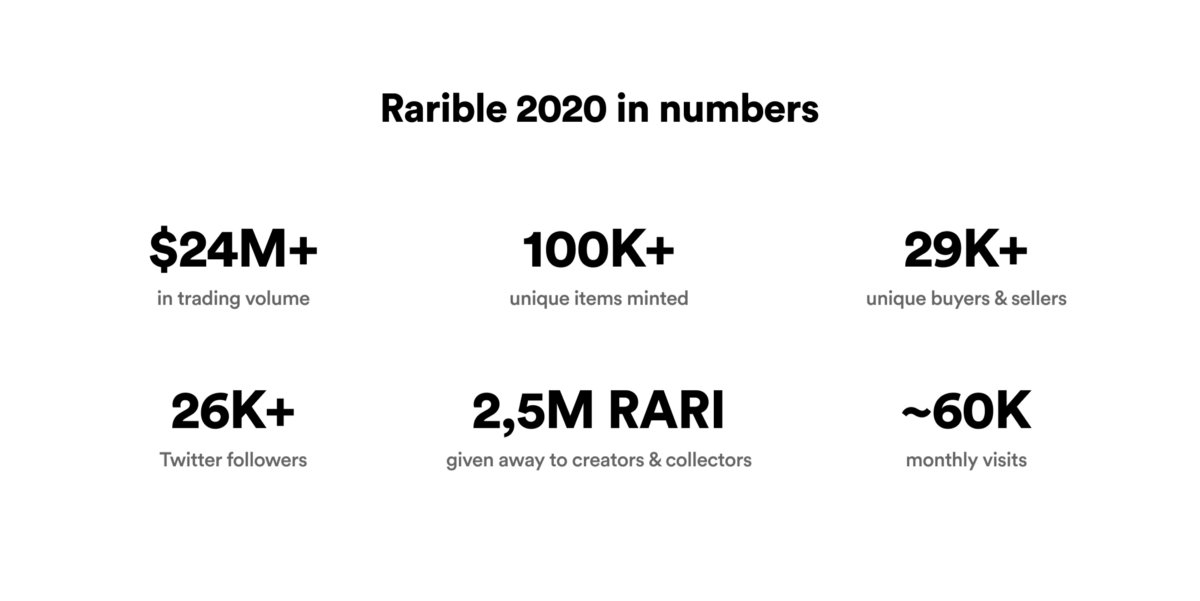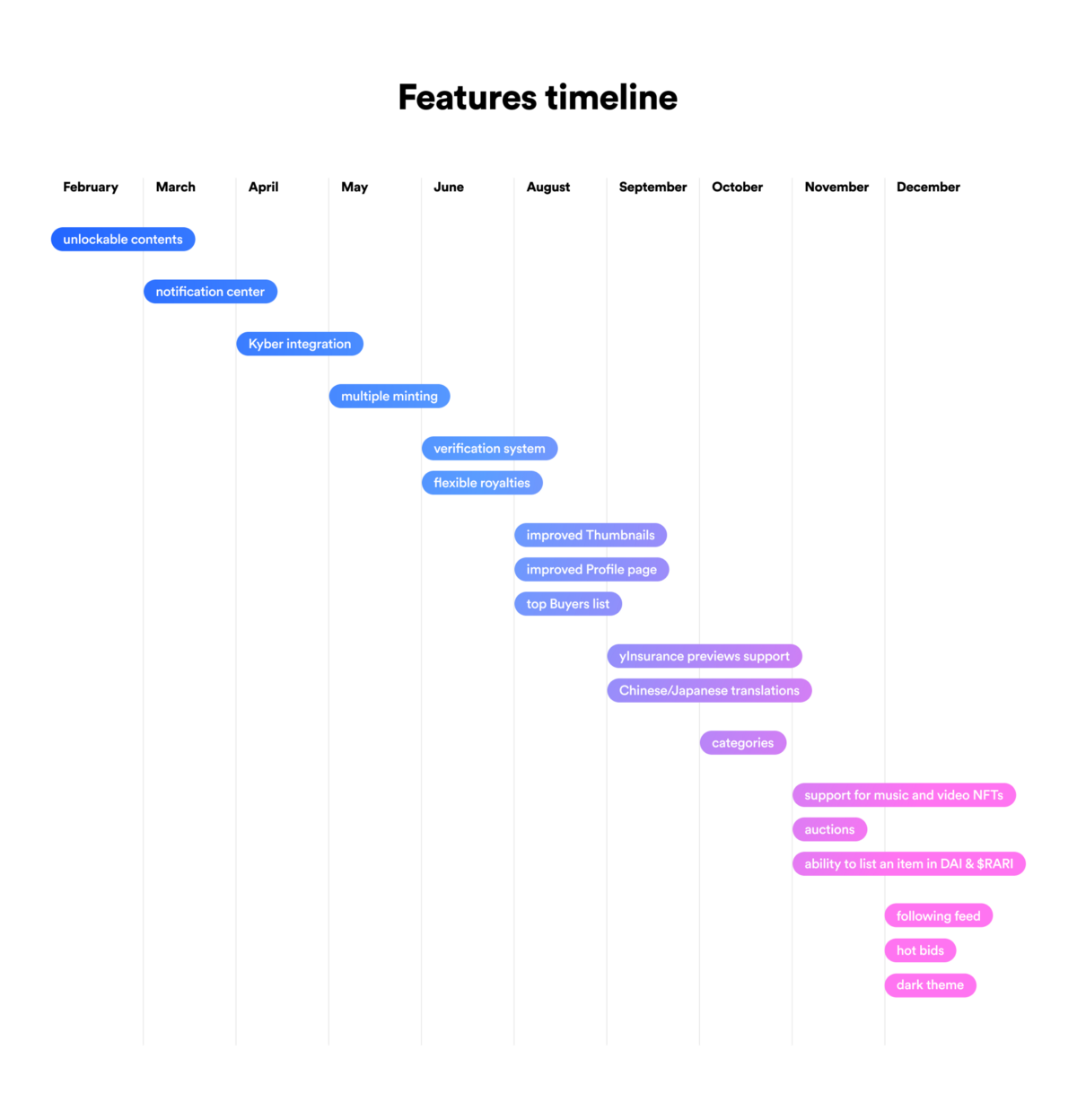 January & February 2020
After the rapid launch in November 2019, the first months of Rarible existence were marked by a bunch of firsts:
First 100 users
First social media posts
First public presentation of Rarible (on 3Box community call!)
Do you remember Rarible like that? :)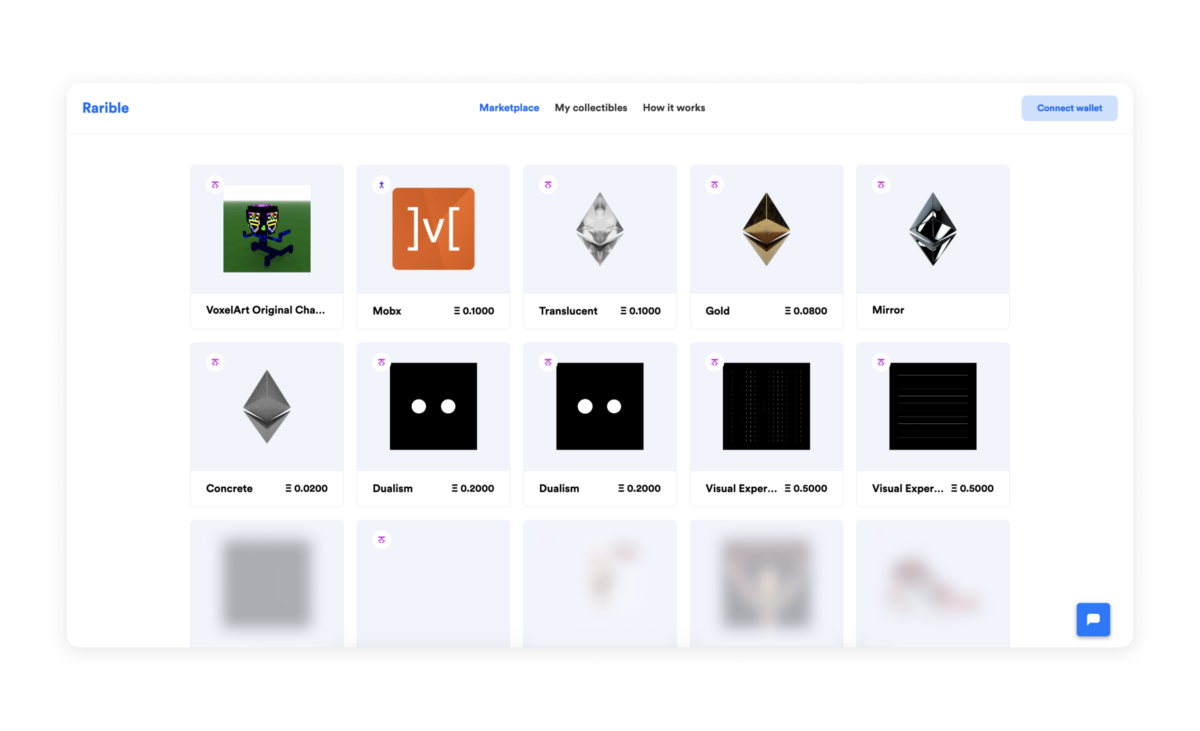 By February 2020, we started to get initial traction.
March & April 2020
We spent the spring months working on improving the user experience on the marketplace. It started to look more like Rarible that you know today.
May & June 2020

This month marked the concept & product validation for Rarible: the marketplace exceeded x5 in monthly sales volume, reaching $28,000. The artworks of the early Rarible artists — Osinachi and Frenetic Void — got sold out for the first time!
At this point, we added multiple minting (support of ERC-1155 standard) and flexible royalties.
In order to fight illegitimate sellers that started to be drawn to the marketplace, in June we introduced the first iteration of the verification system.
July 2020: $RARI token

Six months into existence, we launched $RARI — a native governance token designed to reward active creators and collectors on Rarible, and further on become the fuel for Rarible DAO. CoinDesk covered the launch.
The weekly distribution of $RARI to the engaged community members started on the 15th July. At the same time, we held a historical aridrop to everyone who has ever puchased an NFT on-chain.
Fast forward to today, 2,500,000 $RARI have been given away to creators & collectors (currently valued at $4,628,489)!
August 2020
By August, we reached 3000 Twitter followers (in 4 short months we will have 25,000k of them!).
The word began spreading, and a lot of wonderful artists started to join Rarible. Murat Pak's "Polymorph" collection got sold out.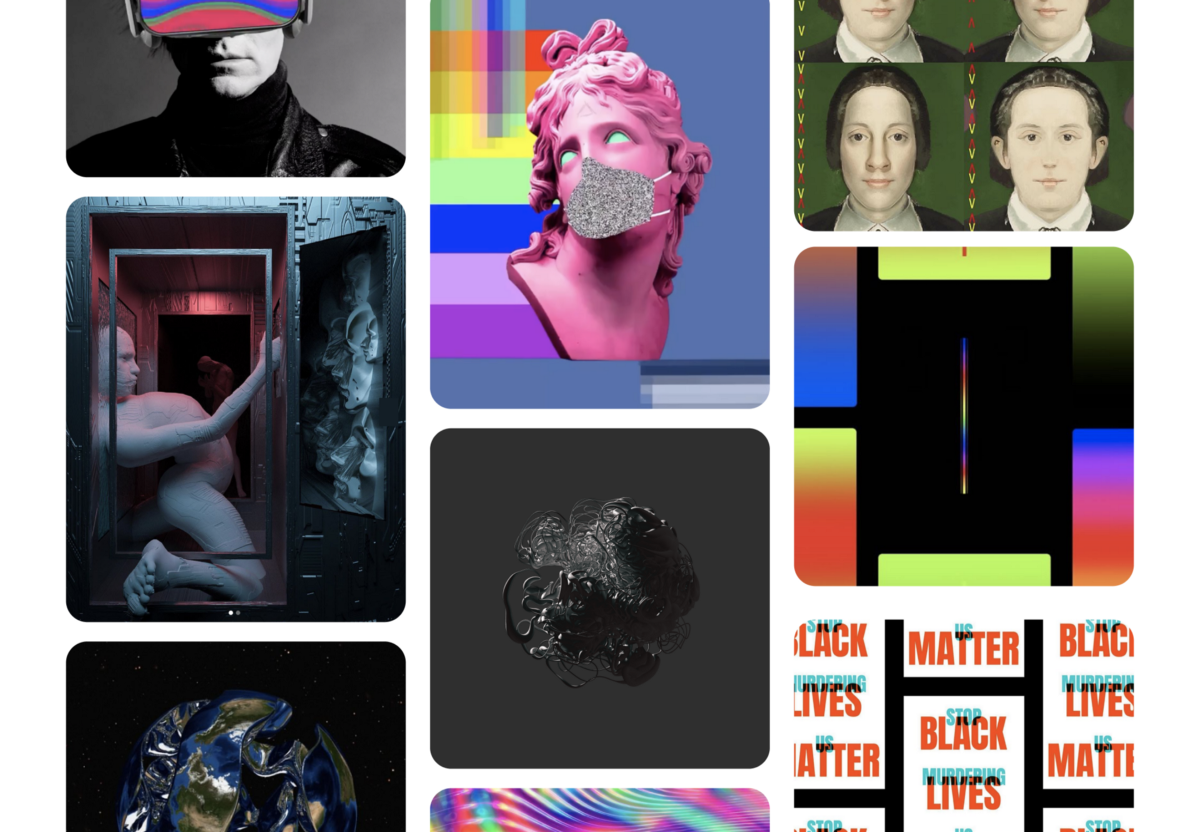 We added the top Buyers list, gathered community feedback, worked on improvements and further planning.
September 2020

By this moment, over 15 most reputable publications in the blockchain space wrote about Rarible (CoinDesk, Cointelegraph, The Block, Decrypt, Defiant, and more).
We hit:
$8,5 million in monthly sales volume
10k Twitter followers
$12 million market cap
$9.75 $RARI all-time-high price
First steps in governance
In September, the community voted on the amount of fees to be set on Rarible. According to the voting, we introduced 2.5% fees on both buyers and sellers side.
Collaboration highlights: pushing NFTs forward together
Since the launch, we have been actively communicating with industry players, initiating and supporting collabs to explore the use cases for NFTs and enhancing the market.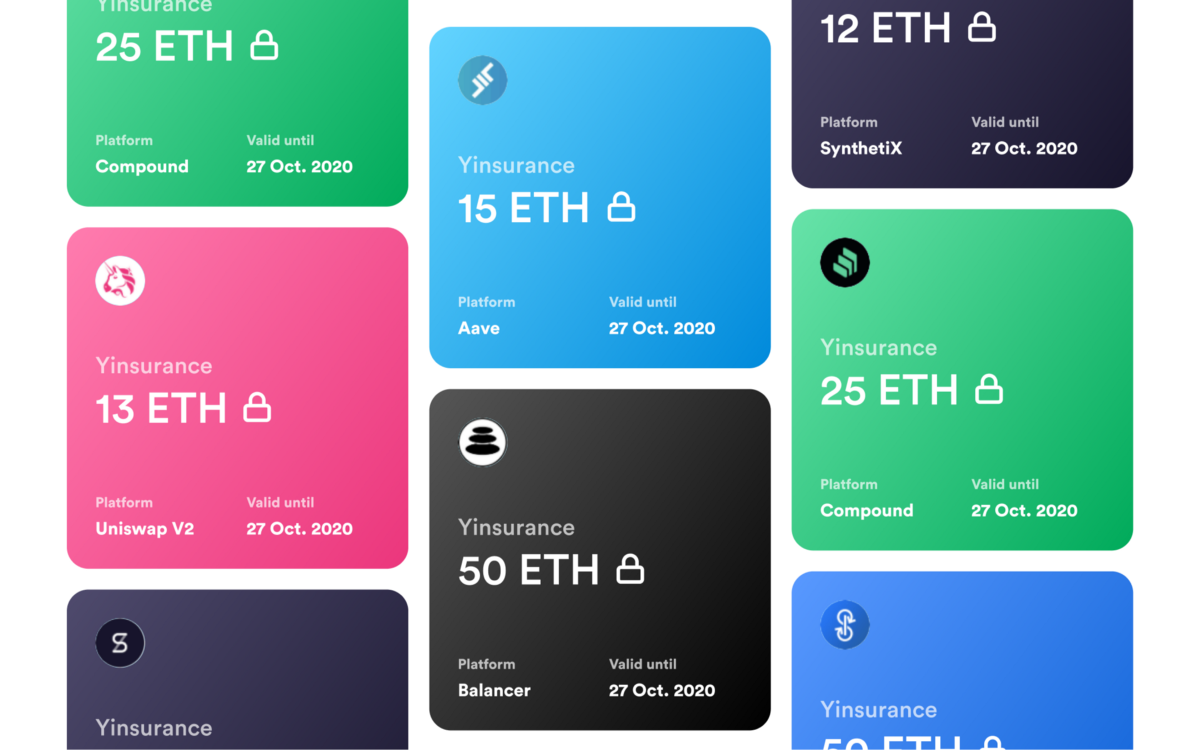 The same month, we launched the support of Yearn's yInsure: NFT-wrapped smart contract insurance. The partnership was one of our first takes on merging DeFi + NFTs, which we are committed to be discovering further.
October 2020
The first Rarible community call took place.
Since then, we hosted 5 bi-weekly calls to announce new features, give a sneak peek at the upcoming staking and discuss essential questions with the community. All recordings are up on Rarible YouTube channel.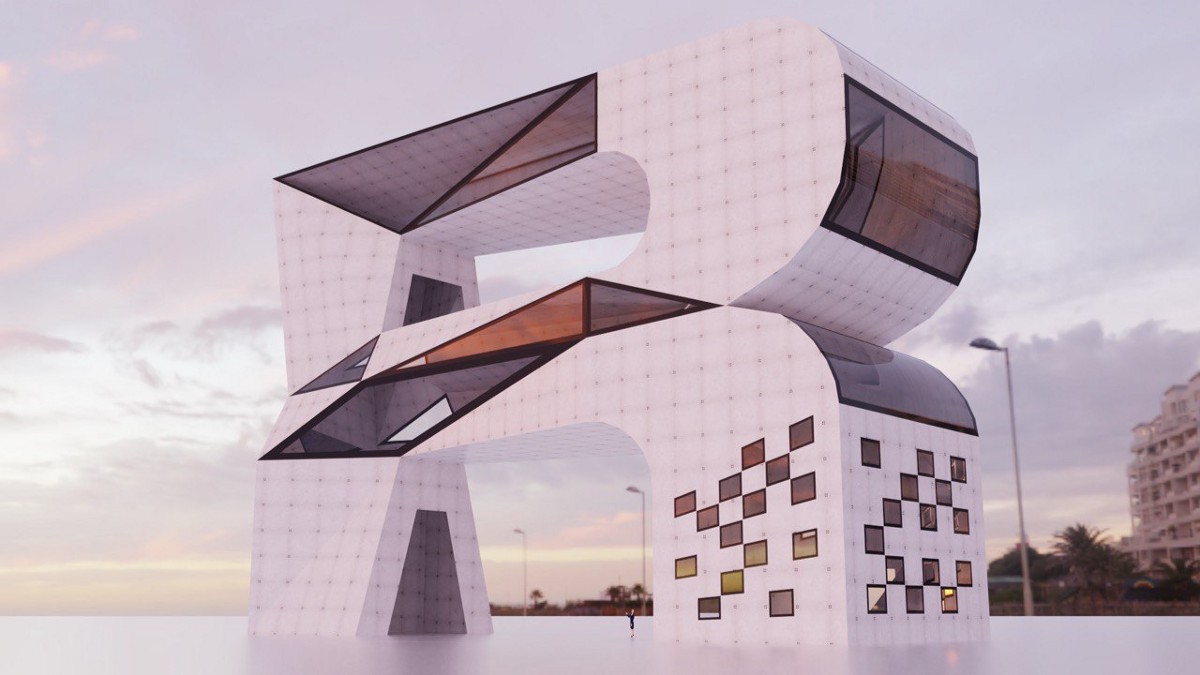 At the same time, Bjarke Ingles-inspired Rarible venue was created in the Decentraland metaverse. Since then, we hosted 2 crypto art exhibitions and carried out two $RARI airdrops to the Decentraland community members who own NFTs (as a part of our histrorical airdrop).
As a part of governance initiatives, in October we also held 2 votes that decided to:
increase $RARI rewards for verified creators & collectors by +15%
decrease $RARI rewards for items not minted on Rarible by -50%
November 2020
We celebrated the 1st anniversary since the first mint on Rarible!

The past month, the team has been hands down working on the platform improvements, bug fixes, establishing responsive and scalable support system.
Following the community requests, we have: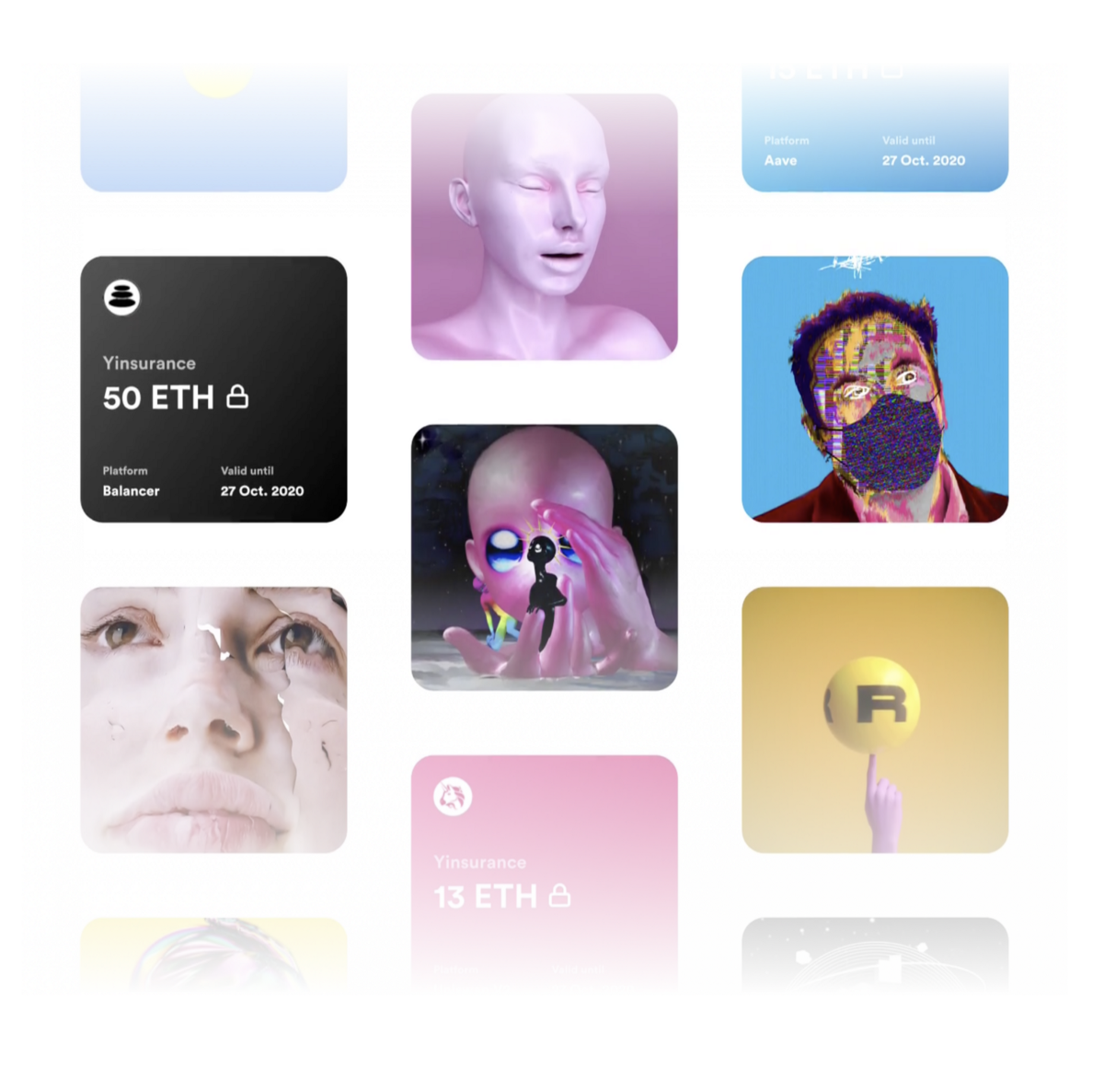 In terms of the new features, we switched to verified-only marketplace display by default, added support for music and video NFTs and bidding. The latter was Rarible's most liked post on Twitter so far :)
December 2020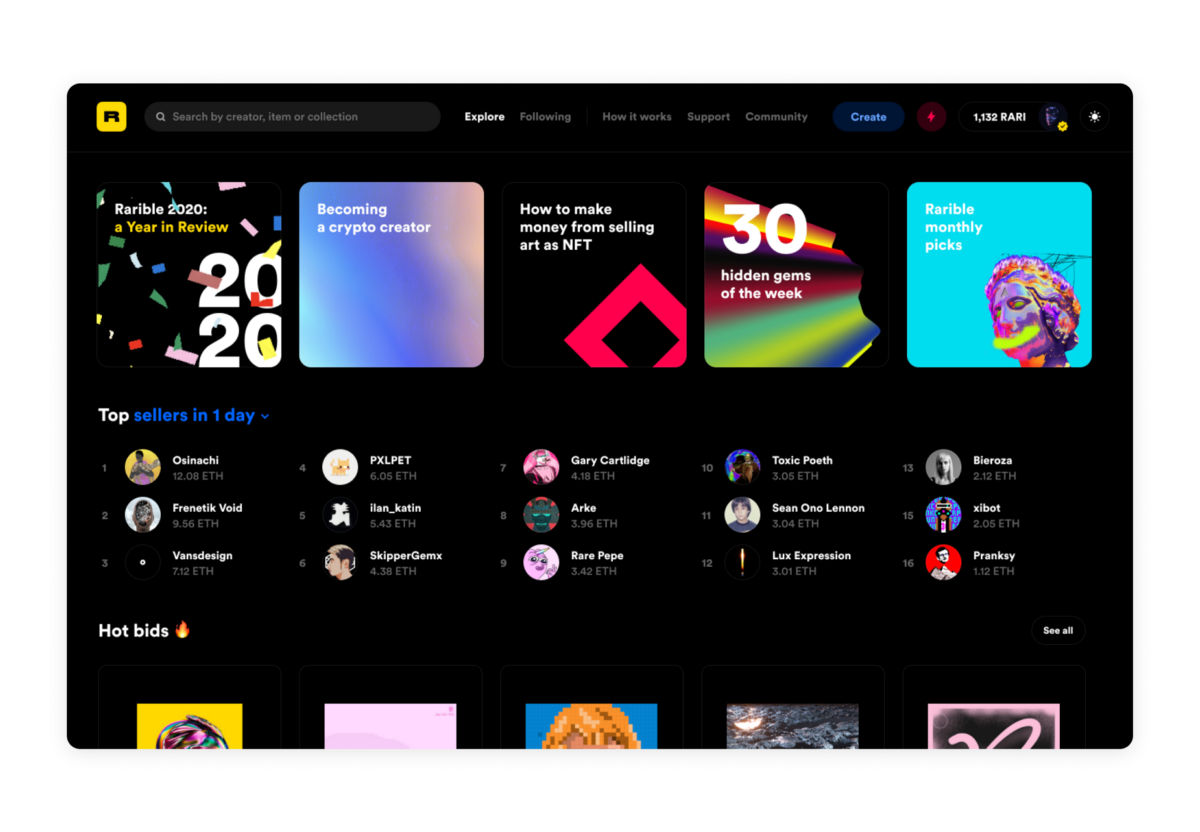 This month, we're working on the social features — the following feed (now you see only those who you want to see) & "featured" section, looking back, evaluating what has been done, and planning another exciting year ahead.
A couple more words
It has been a truly awesome year! Re-check Rarible if you haven't lately: we have done a lot of great things, addressed a lot of community requests, analysed and corrected bugs and mistakes. We are working hard and fighting all the issues that arise, improving the markerplace non-stop.
Thank you for being with us on this ride! We've got much more for you in 2021. Tune in 💛