Rarible iOS mobile app and widgets are here: discover, curate and display NFTs on the go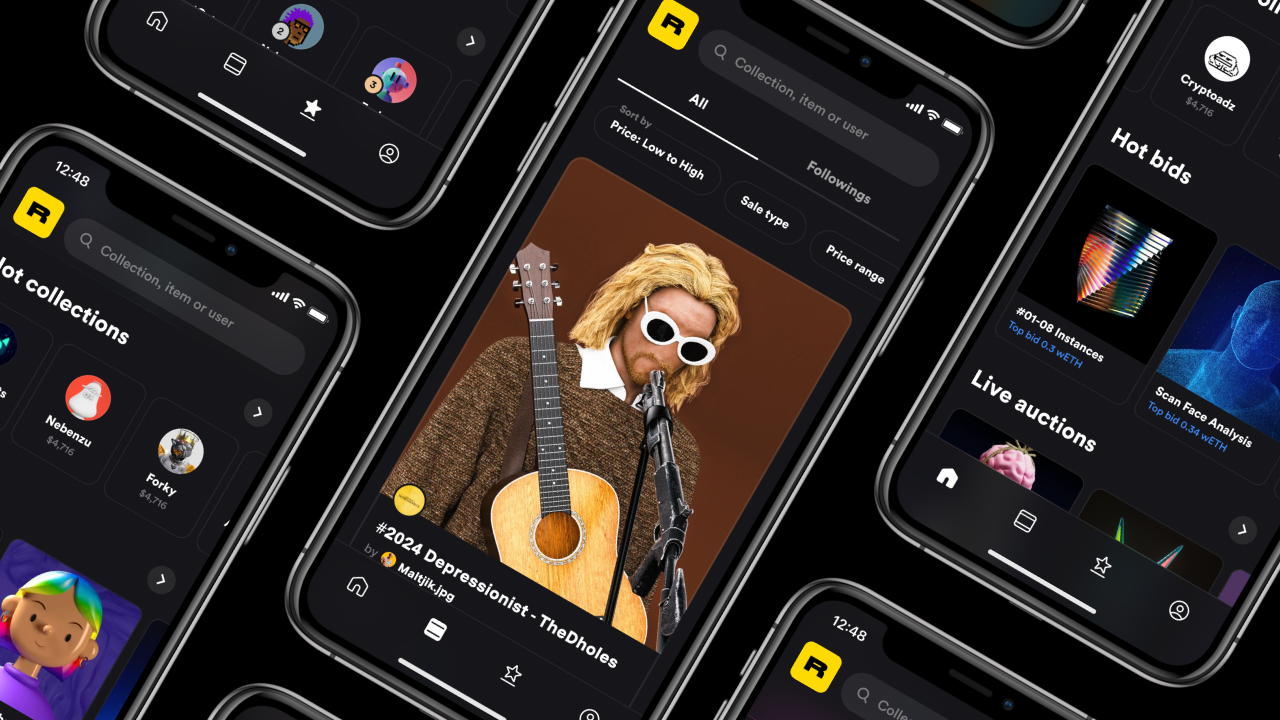 Okay, we can no longer keep it a secret. Rarible mobile app is live and ready to help you explore the unbounded world of NFTs!
Some of you might have actually been using our app for a while now: we uploaded it to the App Store back in August, but haven't publicly announced it until now as we focused on refining it first. Despite the radio silence from our side, the app has already been organically downloaded around 100,000 times!
Now we're happy to officially welcome you to the party. Download the Rarible App from the App Store and start exploring right away!
Best tool for NFT browsing on the go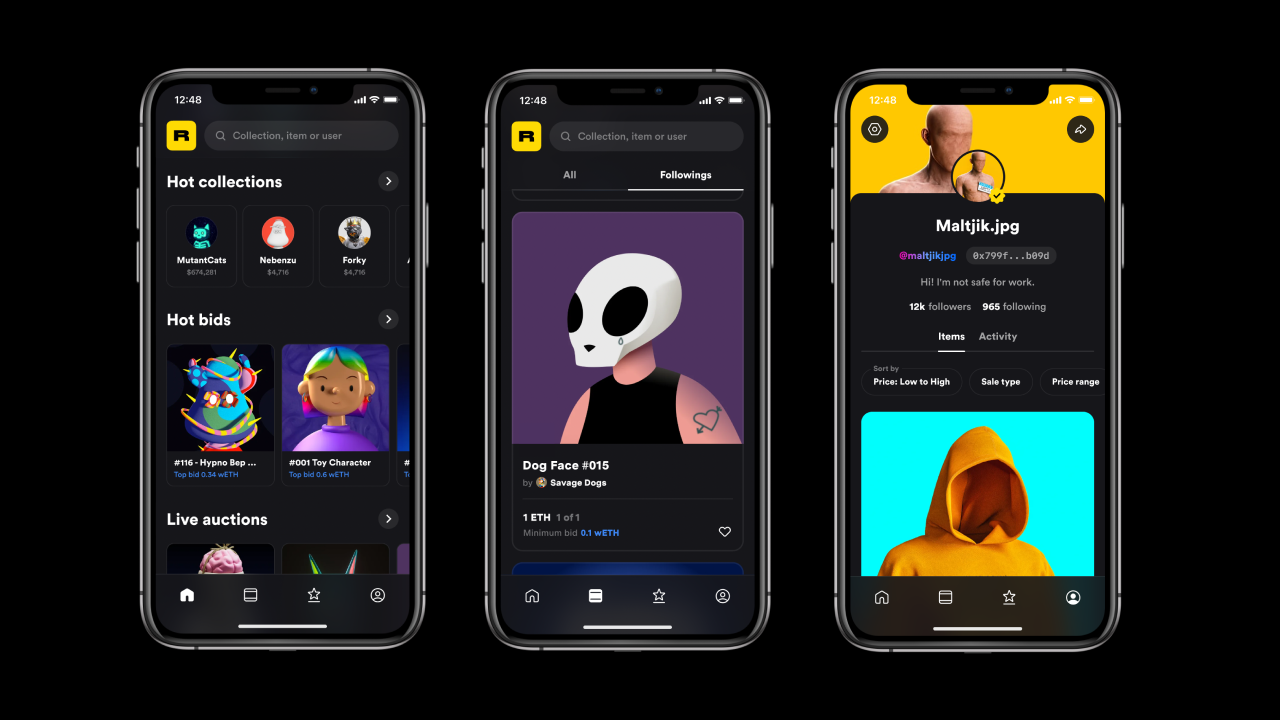 First and foremost, the Rarible mobile app is the ultimate tool for NFT discovery. Here are some of the awesome things you can do with it:
Discover
Browse NFTs held by any Ethereum address by All, On sale, Created, Liked
View description, ownership info, history and bids for any NFT
Explore collections trending on the market and Rarible.com
Explore personalized feed based on users you follow
Engage
Bookmark NFTs by liking them
Sign up for push notifications for selected drops and other updates
Share NFTs and creator profiles on social media and messengers
Display
Showcase NFTs on your iPhone or iPad screen using our awesome widgets
With the Rarible mobile app, nothing stops you from scrolling your way through the NFT world. 🦄🌈
Widgets feature allows NFT gallery experience on your home screen 🍒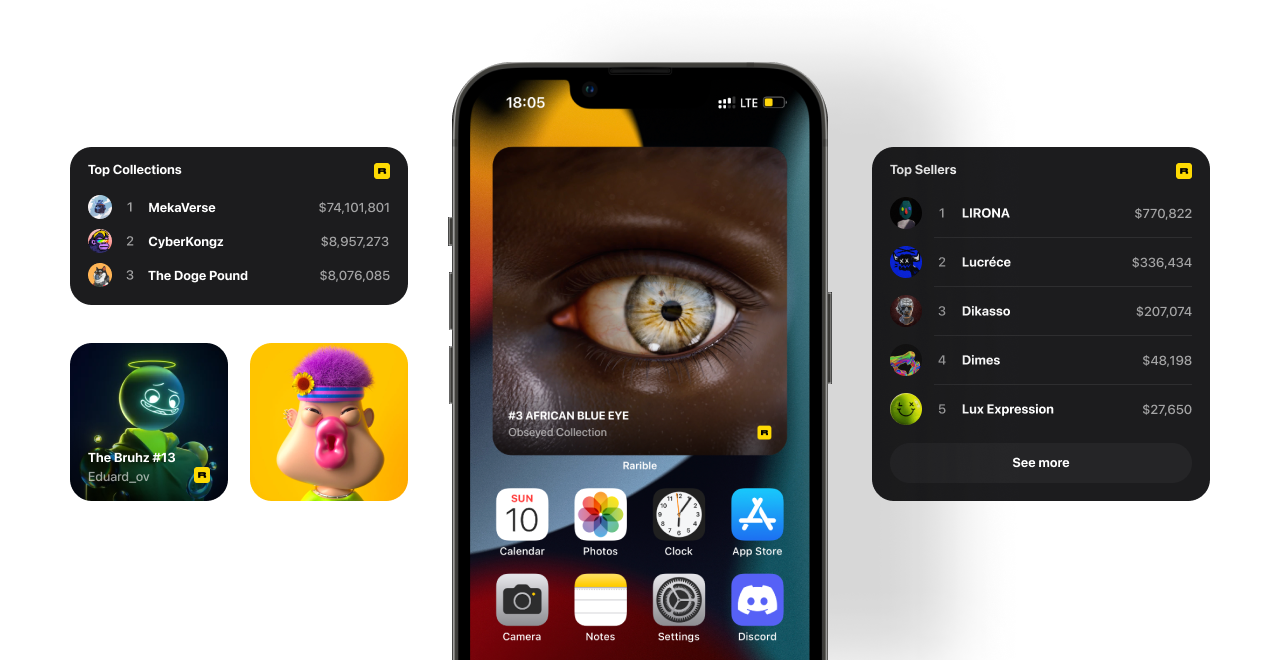 Like a cherry on top, the Rarible app allows you to set widgets that display your NFTs on your iPhone home screens! Now you can really showcase that amazing collection of yours and enjoy it every time you grab your phone.
To set up the widget, follow these steps:
On your home screen, touch an empty area until the apps jiggle.
Tap the Add button in the upper-left corner.
Find and select "Rarible" widget, choose from two widget sizes, then tap Add Widget.
To edit the widget, touch and hold until to press "Change widget". You'll then be able to select the category you want to see NFTs from (On sale, Collectibles, Created, Liked).
Caution: your screen time might increase, as you won't be able to take your eyes off them ;)
Start exploring and stay tuned
Currently, the app is only available for iOS users. The Android version is currently in development and will be available to the public in the foreseeable future.
We're still in the very early days, and we have tons of great features in the pipeline. And we will of course be rewarding early app users with extra perks as we continue to fine tune things on our end. Download the app today and give it a try! ;)