5 New Rarible Features That Will Make Your NFT Life Easier
Rarible 2 is here. Explore its new features, from aggregated listings and $RARI rewards to cart feature and voting.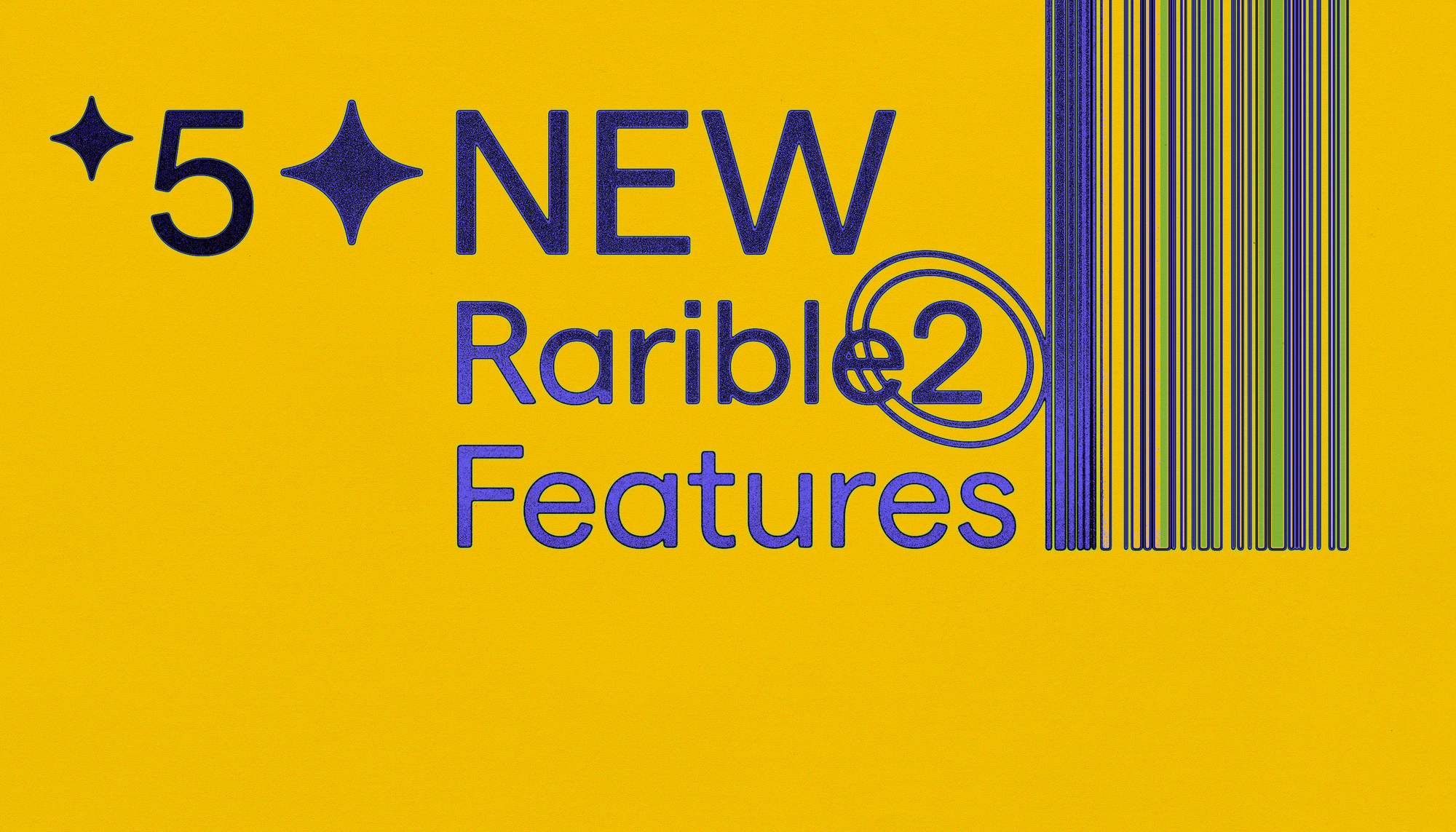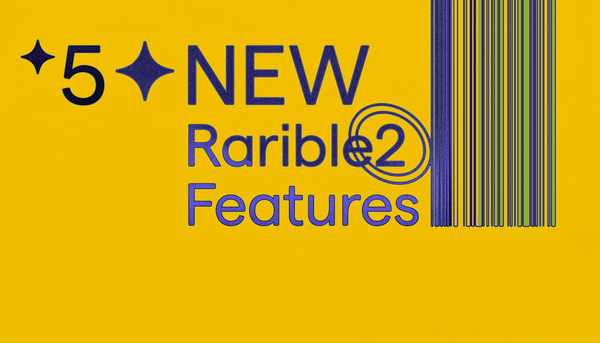 You might've already seen some of these features on your daily Rarible scroll (which you definitely do, right?).
At this point, we've almost completely rebuilt Rarible to make your NFT experience as easy, smooth and fun as it gets. And we're finally ready to tell you everything about this new version of Rarible.
So while Rarible started as an NFT marketplace, after the latest updates it has grown into an aggregated marketplace with a unique locking mechanic, voting system and enhanced $RARI token utility, among other useful features.
To mark this milestone, we call it Rarible 2.
For now, these updates apply to Ethereum only, but they will eventually be introduced to other supported chains as well.
In this article, we want to give you a little walkthrough for Rarible 2. So, without further ado, here are 5 new features to make your NFT life easier.
Get any NFT you need at the best price. We have it listed for you.
Rarible is now an aggregated NFT marketplace.
Moreover, it's a one-of-a-kind aggregator where you can list your NFTs and earn rewards (more on that below).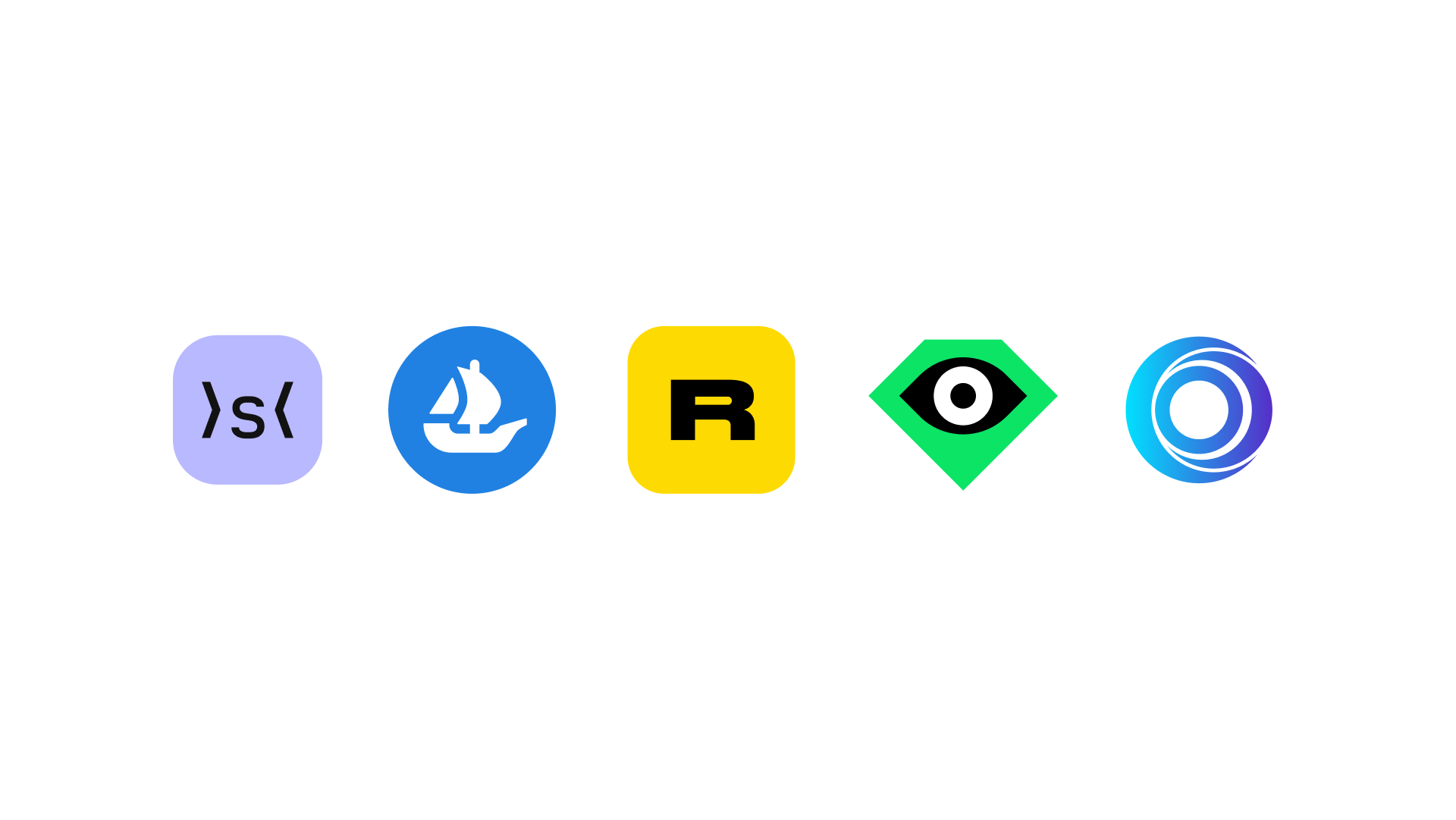 But first things first—here's how the aggregator works. When you shop on Rarible, you'll now see listings from:
Rarible
All community marketplaces powered by Rarible Protocol
OpenSea
LooksRare
X2Y2
Sudoswap
These will be marked with the respective logos. Please remember that any non-Rarible NFTs are subject to different fees, with Rarible buyer fees set at 0% (more on fees for Rarible-native listings below). For non-Rarible aggregated listings, Rarible will not charge any extra fees.
Therefore, because we now aggregate orders from all major marketplaces and charge no extra fees for buying NFTs, it's now easier than ever to collect any Ethereum NFTs you want at the lowest prices via Rarible.
Aggregated listings are also shown in Rarible's mobile app on Android and iOS, enabling you to get any NFT on the market that you want.
Earn $RARI simply by using Rarible.
$RARI gang, rejoice!
You might have heard about $RARI or even traded it before. It's the ERC-20 token used to govern the RARI Foundation.
With our brand new rewards program, you can earn $RARI tokens by listing and trading NFTs.
Here's how it works:
Every week, there are 5 collections for which you can earn rewards in $RARI, called $RARI Rewards Collections.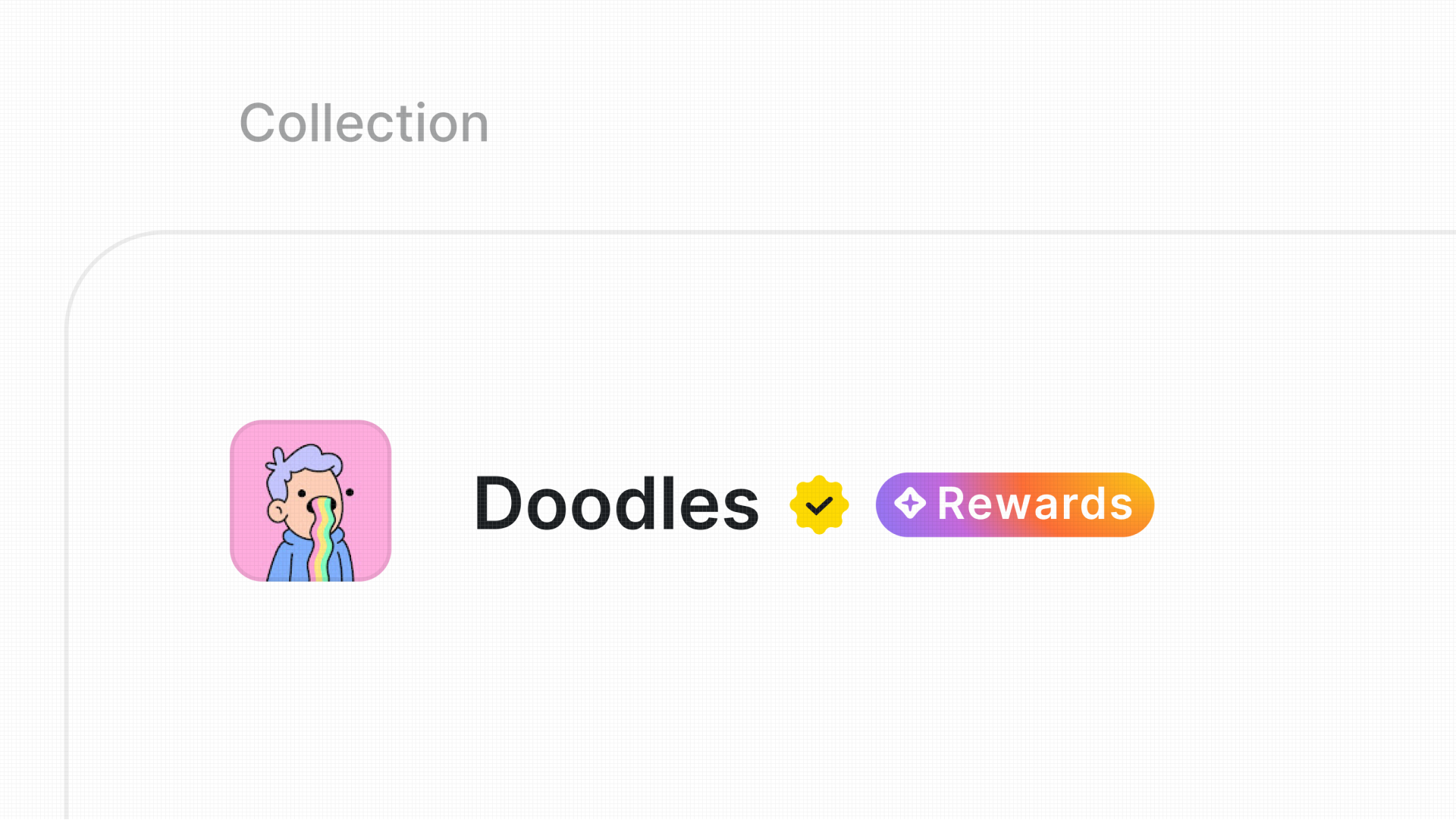 For buying rewards, if you purchase an NFT from a $RARI Rewards Collection and transact on Rarible.com or eligible community marketplaces from the Rarible ecosystem, you earn $RARI tokens based on the royalties you paid for those NFTs (think of it as a reimbursement or rebate for supporting the projects you love the most!).
Currently, the buying rewards program is scheduled for 4 weeks, while the RARI Foundation will vote on additional token reward amounts after this period. Please visit the FAQ to see how rewards are calculated in detail.
For listing rewards, if you list an NFT/NFTs at or near the floor of one of the $RARI Rewards Collection (or your listing becomes the new floor) on Rarible.com and/or eligible community marketplaces, you'll receive points every 10 minutes those listings are active (meaning if you unlist or your listings get sold, you stop receiving those points).
At the end of each day, people who have earned points will be able to claim their $RARI. Any claimed $RARI will be locked for 2 months with 1/4 available to withdraw on the first day of the second month and the remaining 3/4 vesting linearly from there. Make sure to read our all-new $RARI FAQ here for extra details, including the rewards formula.
We're starting with the following 5 $RARI Rewards Collections:
Those 5 $RARI Rewards Collection aren't random. Because you choose them, starting next week. Here's how:
Lock 100 $RARI. Unlock endless possibilities.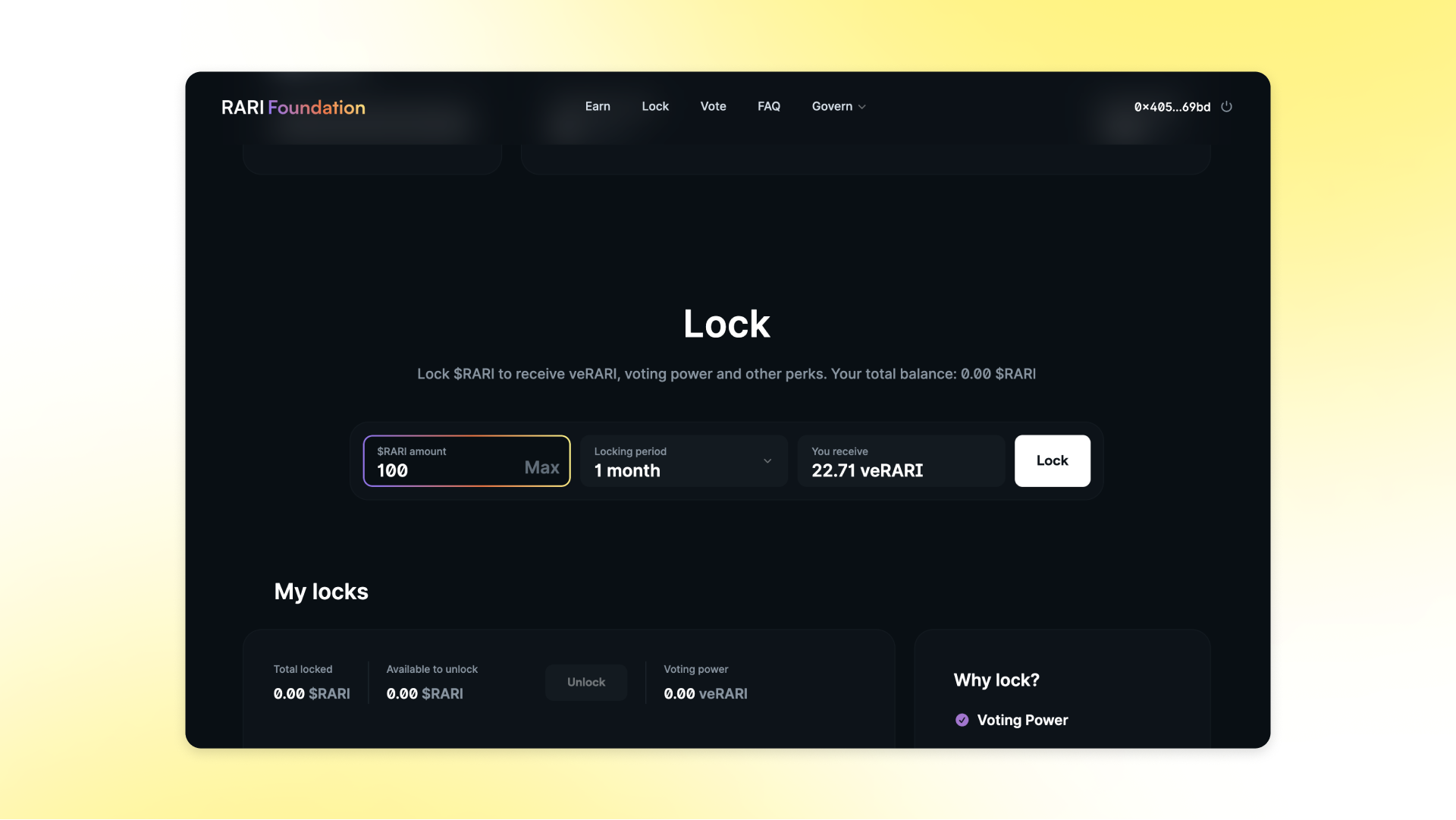 You can now lock $RARI to unlock more benefits and govern the Rarible Protocol through the RARI Foundation.
Because we aim to foster decentralization, we want you to decide which collections should earn trading rewards. If you use our brand-new locking page and lock up 100 $RARI or more, you get 0% seller fees on Rarible.com, private Discord access, RARI Prime badge and veRARI tokens.
If you have less than $100 RARI, you can still lock your tokens to get the equivalent amount of veRARI tokens that you can use to vote on RARI Foundation proposals and determine which NFT collections become $RARI Rewards Collections every week.
But locking $RARI gets you more than just governance rights.
In a brand-new exclusive Discord, you'll meet other Rarible community members who've joined the RARI Prime club by locking up 100+ $RARI. That means you'll meet people who are in the NFT space for the long term to have real discussions around governance, building and community.
And, while we can't give you details on this yet, you'll also be eligible for exclusive content and members-only drops.
Shortlist the NFTs you want via bag. Multi-buy them in one transaction.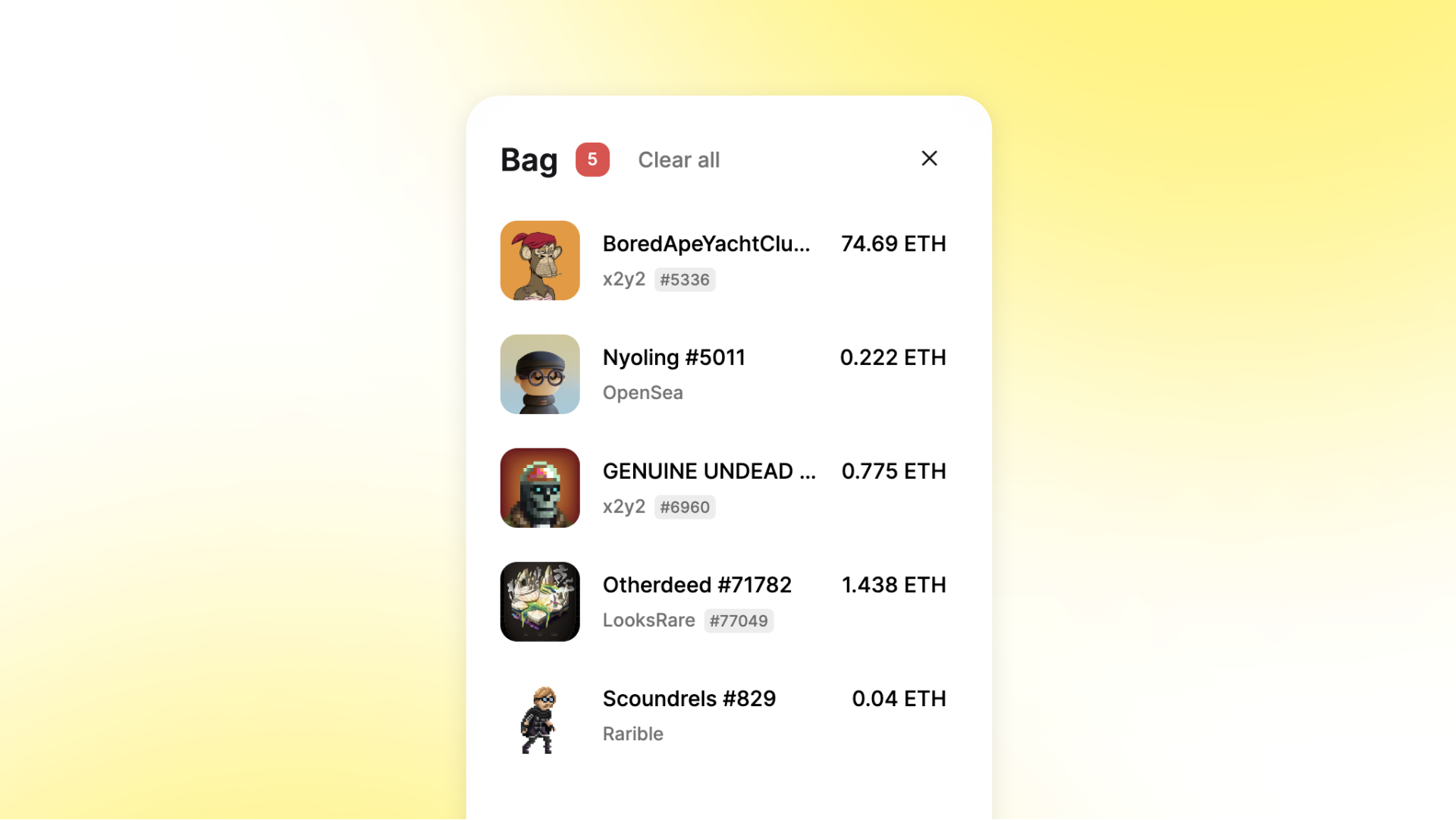 Before you can pump your bags, you need to fill them! That's why Rarible now makes it possible to collect the NFTs you love in a single transaction.
Previously, you had to check out one item after another. Now you can do it all with one click. Simply hit the "+" sign on any NFT to add it to your bag. Once you've got all the NFTs you want, simply check out with one button press.
Not only does that make your shopping experience easier, the cart functionality also helps you to save on the gas fees — it will always be cheaper (or equal) to multi-buy NFTs in a single transaction than to buy those NFTs separately.
It's never been so easy to purchase NFTs on Rarible.
Watch the market. Find the best NFT plays.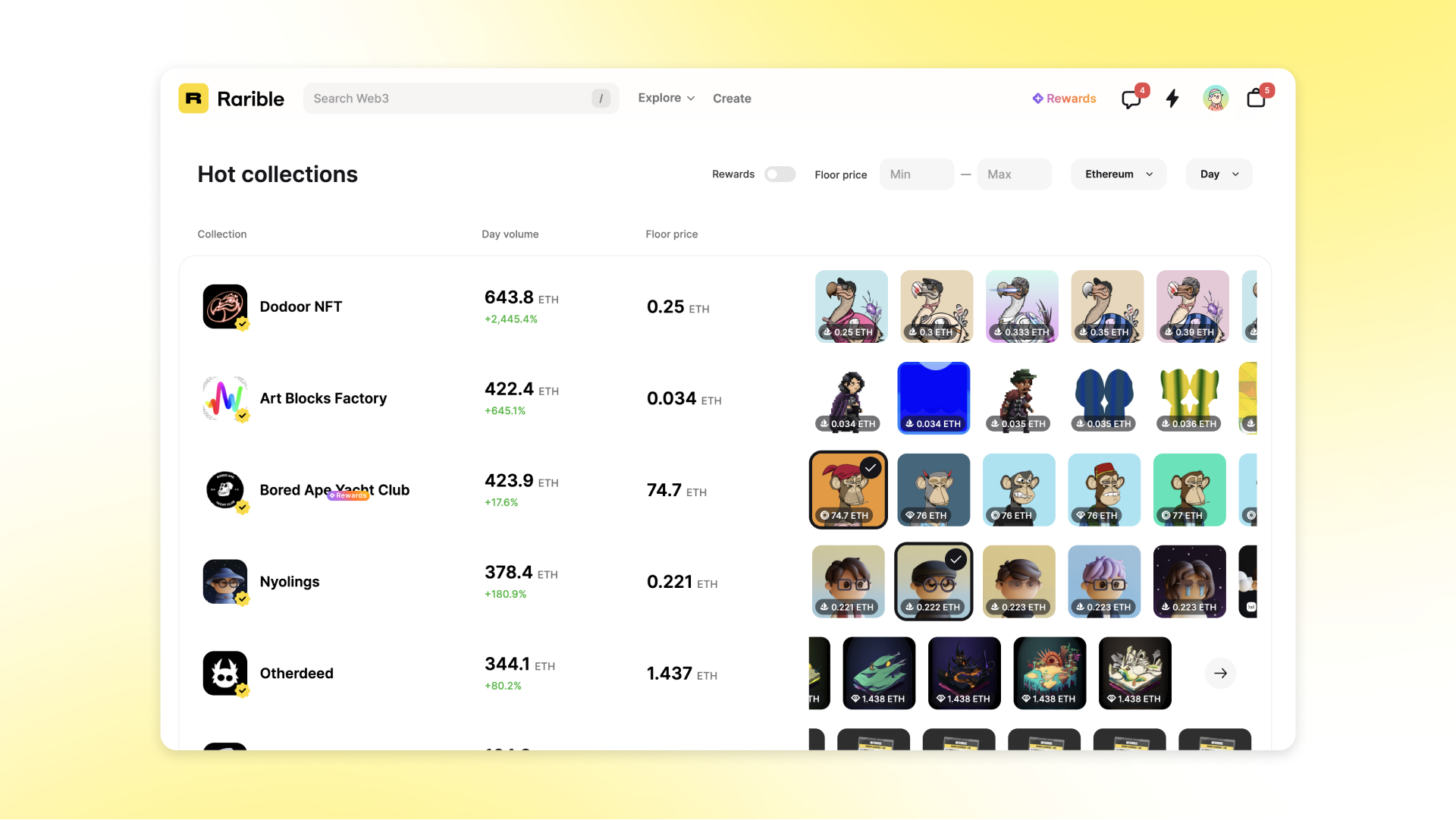 The homepage has also been updated, allowing you to view the stats for trending collections and filter them by timeframes (5 minutes, 30 minutes, 1 hour, 24 hours, 7 days, 1 month), chain, and floor price.
Additionally, you now can set the specific price range for the NFTs when you go shopping!
Rarible 2. An All-New Rarible, Ready to be Explored.
Those were the 5 most useful new features on Rarible. We're super excited to see what you're going to do with them, and what your feedback will be — hop into our Discord to share it, or tag us on Twitter!
Whether you're about to sweep some floors or dive deep into a governance debate in the new Discord group for $RARI, we hope you enjoy Rarible 2.