Why is it safe to buy on Rarible?
Rarible is an open marketplace. This is a path that we have consciously taken on the way to becoming fully decentralized and…

Rarible is an open marketplace. This is a path that we have consciously taken on the way to becoming fully decentralized and community-owned.
Being open also means being extra dilligent in ensuring the safest possible experience for the community. Rarible team been working hard to create a safe environment for buyers and to increase the level of trust to legitimate sellers.
This post is an overview of tools and practices we've been introducing to keep you protected — and that have already proven to be efficient.
Verified-only display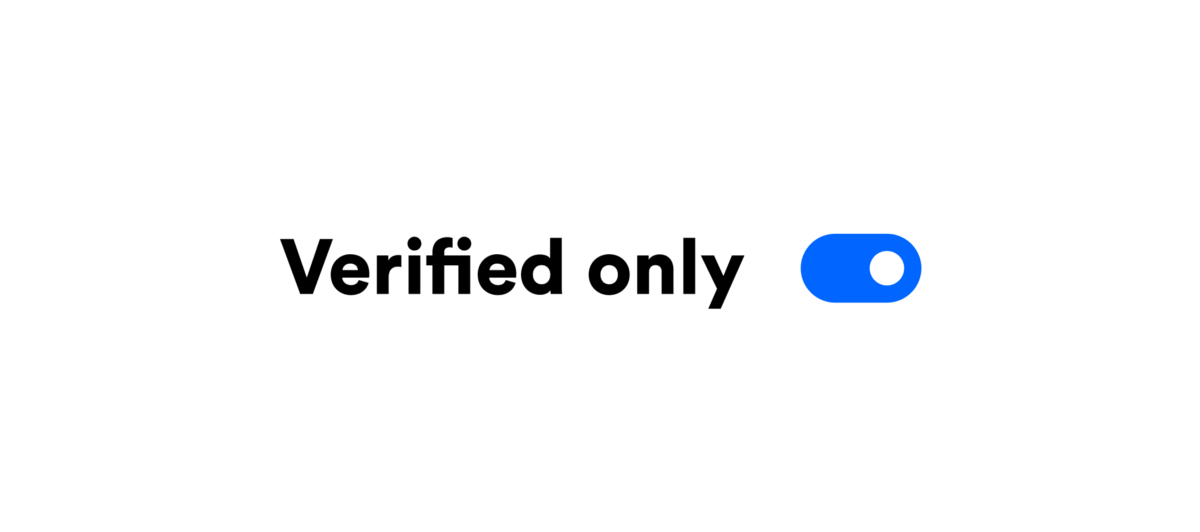 The marketplace homepage (https://app.rarible.com/) shows only the items put on sale by verified creators and collectors by default. Anyone browsing the "explore" tab see only the items sold from accounts that were reviewed and approved by Rarible team.
The same applies to search, categories, leaderboard, hot bids: all around the marketplace, you only see the verified items by default unless you specifically choose otherwise.
Since implementation, the number of reports on problems with inauthentic purchases has decreased by x10! 💥
Streamlined verification process
Since November, we have significantly streamlined the account verification process. Our community managers process up to 200 requests per day!
We request:
the "work in progress" or another backstage photo proof to make sure the creator is authentic
social media profiles
story behind the profile for creators and collectors
The verification form is now easily accessed from the Community tab.
Twitter verification
Starting from this week, you can verify and link your Twitter account to your profile on Rarible.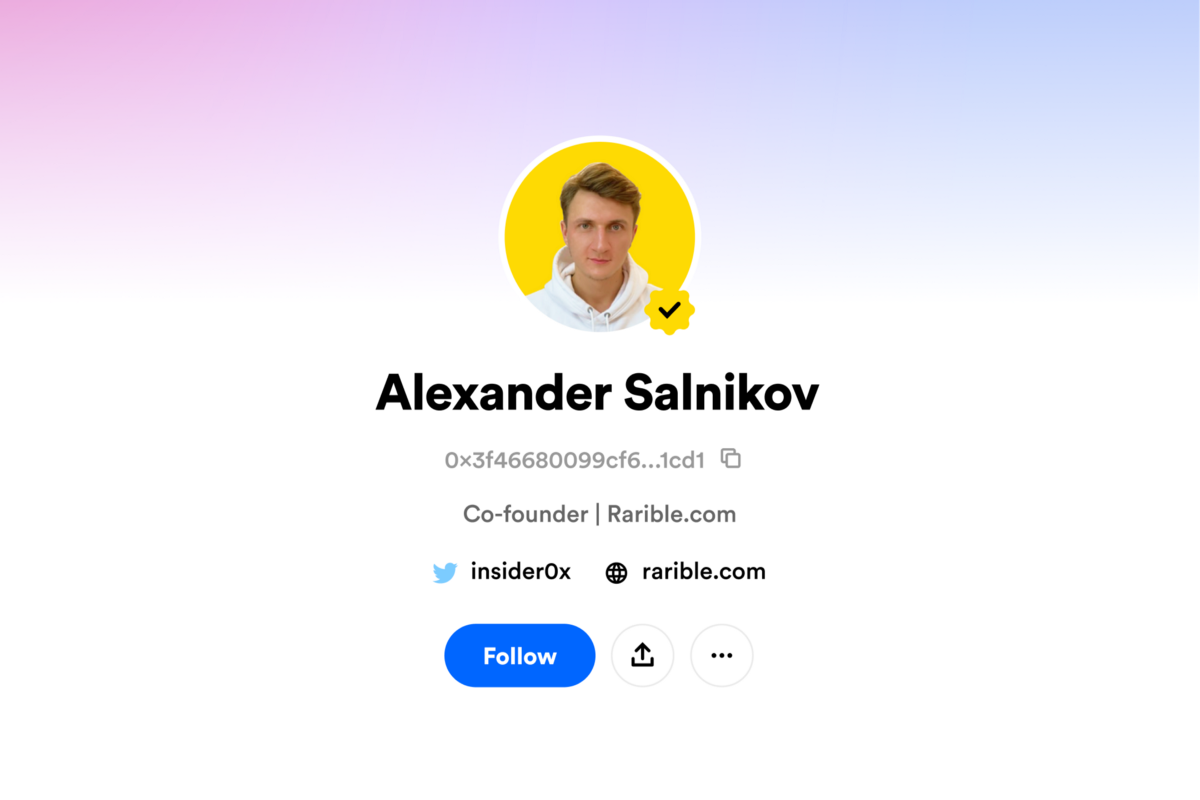 It's an important addition to the verification tools on the marketplace, as it creates an additional layer of trust for creators and collectors.
Following feed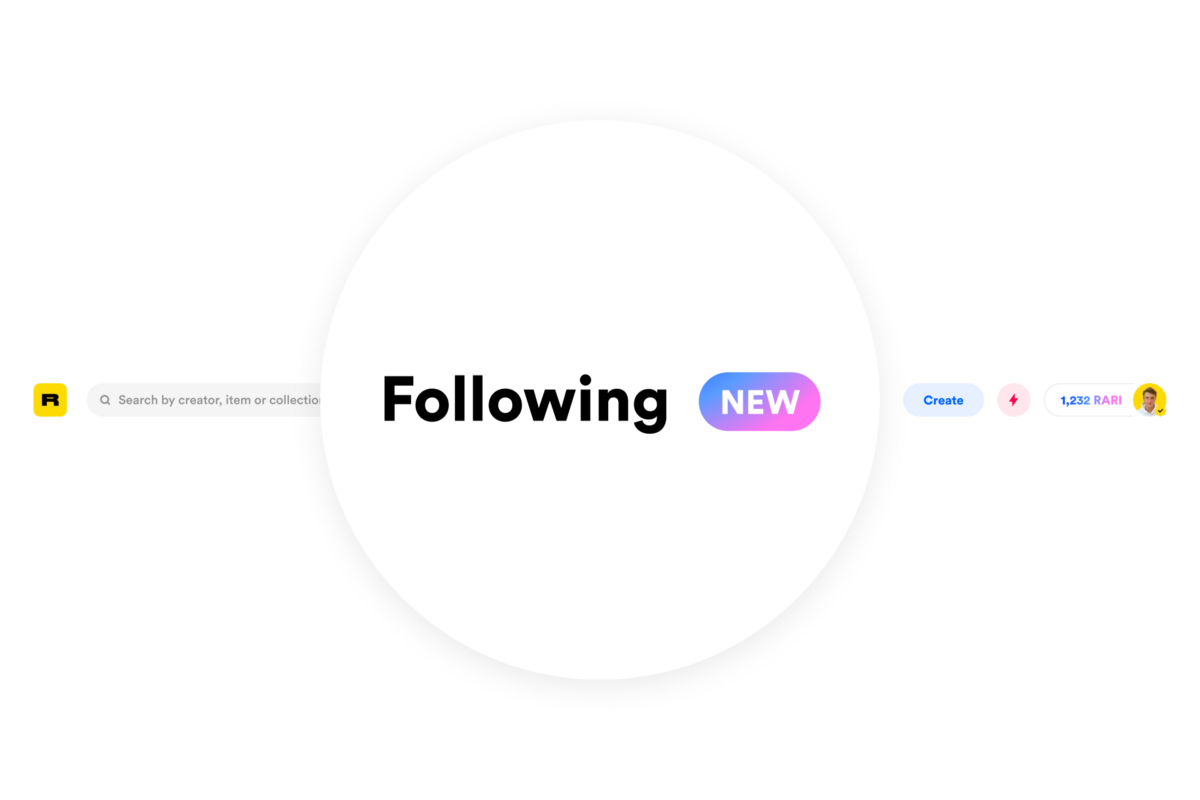 With the recent Following feed addition, you can choose to browse only the items put on sale by the creators you know and follow.
User reports
We have significantly streamlined the moderation process; and the community has been extremely helpful in dealing with suspicious activity on the marketplace. The "Report" function under every item allows to quickly alert the team. We have managed to maintain a rapid processing pace that allows to ban illegitimate accounts within 1–2 hours.
Coming soon
Verified Instagram
Notifications upon purchase that you're buying from an unverified account
and more!
Got thoughts on how we can improve the marketplace experience? Shoot us a message at info@rarible.com.